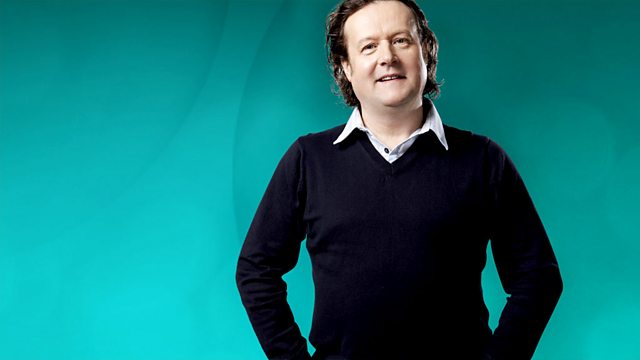 10/03/2010
Buffoon Town is wide awake with the sound of the first Half-Time Hooter of the Week. Today he is re-inventing the Village People in YMCA for the Modern Day; in place of cowboys and construction workers we now have chavs, eco-warriors and teenaged pregnant mums with ASBOs. In Freaky Future, he has dropped a reverse time capsule off in the Edwardian era, filled with images of Jordan, The Muppets and Lady Gaga, and mobile phones and Ozzy Osbourne CDs to scare them witless about the future. And in today's News Hank, Paris Hilton is the subject of the hideous headlines, such as "Paris Spotted with Big Book". Be prepared to look at life as you may have never seen it before.
In Lester's Library there is vintage Devo and a new track from Air, while in the Listener's Library there is a track from Neil Young. More Album of the Week from Boyzone, Record of the Week from Whitney Houston and Pause for Thought with Tim Turvey.
Alex also gets your tips on the etiquette of social networking as part of Radio 2's Get Connected campaign.
Throughout March, Radio 2's Get Connected campaign is endeavouring to help you get online - if you're not already - and to understand technology better. If you're not online but would like to be, then phone the BBC Advice Line on 08000 150 950. Lines are open from 8am - 10pm, 7 days a week. Calls are free from a BT landline but mobile phone charges may vary. You can speak to advisors who will be able to give you details of centres and courses in your area where you can learn how to get online and use the internet.
If you are already connected to the internet, why not go to our website bbc.co.uk/radio2 and try something new for the first time; whether it's downloading a podcast, commenting on a blog, or listening back on the BBC iPlayer to a radio programme you've missed. If you don't know how to do these things, read the guides on our website bbc.co.uk/radio2.
Last on