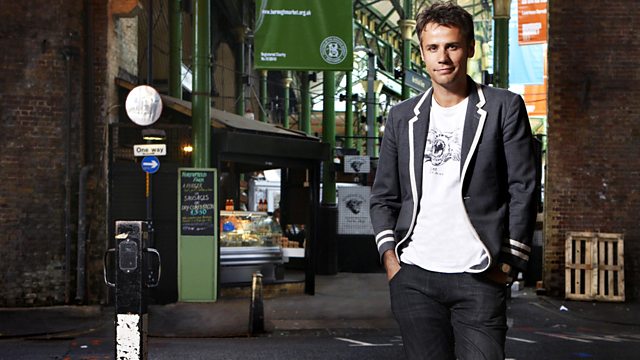 02/03/2010
Jeremy Dyson and Andy Nyman: Jeremy Dyson is well known to fans of The League of Gentlemen as a master of the macabre. Along with co-creator Andy Nyman, director of Derren Brown's television and stage shows and star of Dead Set and Severance, he's written and directed Ghost Stories, a new piece of horror theatre. Jeremy and Andy tell Richard about their terrifying theatrical creation.
General Secretary of the broadcasting union Bectu Gerry Morrisey gives his reaction to prospect of BBC job cuts.
Former Channel 4 chairman Luke Johnson and former BBC/ITV executive Roger Laughton discuss the implication of the proposed changes announced today by the BBC, including scaling back BBC Online and the closure of digital stations 6Music and the Asian Network.
Plus, James Corden of Gavin and Stacey fame, fresh from handing out one of the First Light Movie Awards which celebrate short UK films made by young people aged seven to eighteen.
The TV Review Team with Boyd Hilton and Ian Hyland, the News of the World's TV critic, look at Five Days, Damages, Cutting Edge: My Daughter Grew Another Head and Other True Life Stories, and Ant and Dec's Push the Button.
Last on