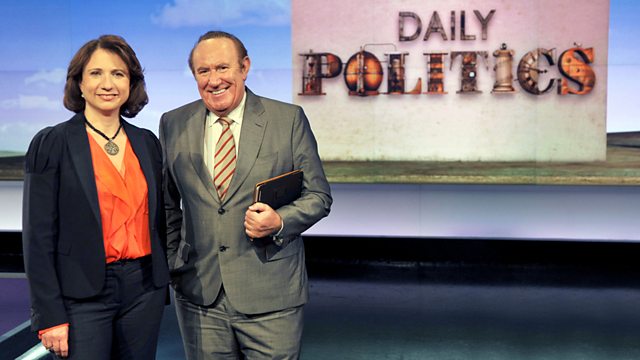 26/02/2010
Jo Coburn is joined by Iain Martin, the Deputy Editor of the Wall Street Journal Europe, and Paul Waugh, the Deputy Political Editor of the London Evening Standard.
There's a look at what the publication of revised figures for UK growth in the final three months of 2009 means for the wider economy.
On the eve of the Conservative Spring Conference, The Politics Show has the results of the exclusive poll looking at people's attitudes towards the party. Shadow Environment Secretary Nick Herbert responds to the findings.
The forthcoming election looks as if it might be the most unpredictable for a long time, and could mean a surprise breakthrough for smaller parties such as the Greens. The Politics Show visits one of their target seats in Brighton.
Plus, Giles provides his regular rundown of Top of the Political Pops.
Last on