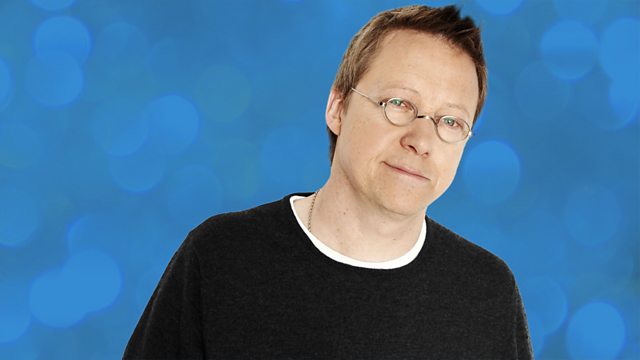 02/03/2010
Legendary singer Joan Armatrading is in conversation with Simon tonight. Matt Williams has the sports news, Rebecca Pike presents the Money feature, while Sally Boazman has travel news.
As part of Radio 2's Get Connected campaign, Father Mayo also reads another Confession and decides, with the help of Matt, Rebecca and Sally, whether to grant forgiveness or not. Fifteen-or-so years ago Simon used to receive thousands of letters from people confessing their darkest secrets and worst misdemeanours. But now he invites listeners to e-mail him at confessions@bbc.co.uk or fill in the form on the website bbc.co.uk/radio2.
On the website you can also read Simon's Top 20 Confessions from the archive, including one about an unsuspecting goat; another involving a runaway milk float; and even the incident with Uncle Eric's ashes.
Throughout March, Radio 2's Get Connected campaign is endeavouring to help you get online - if you're not already - and to understand technology better. If you're not online but would like to be or if you want to show someone else how to do it, then you can order our free Radio 2 Get Connected booklet - a guide to getting started online.
Just phone the BBC Advice Line on 08000 150 950. Lines are open from 8am - 10pm, 7 days a week. Calls are free from a BT landline but mobile phone charges may vary. Not only can you order the booklet but you can also speak to advisors who will be able to give you details of centres and courses in your area where you can learn how to get online and use the internet.
If you are already connected to the internet, why not go to our website bbc.co.uk/radio2 and try something new for the first time; whether it's downloading a podcast, commenting on a blog, or listening back on the BBC iPlayer to a radio programme you've missed. If you don't know how to do these things, read the guides on our website bbc.co.uk/radio2.
Last on
Today's Most Popular Tracks
Most added tracks from this show