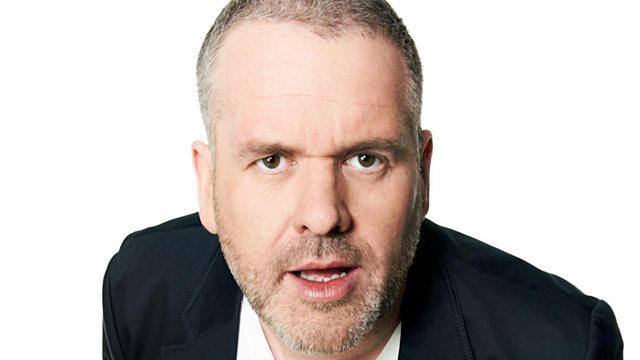 Thursday - Dave On An Exercise Bike
(iPlayer times in brackets)
6:35 (00:05) – We talk about the football from last night and about Chris' sore leg and big Steve visiting him today with his table of pain! We've also got an exercise bike in the studio and discuss what to do with it shortly.
07:20 (00:50) – Where Am I with Westwood – which famous place was he in today?
07:35 (01:05) – Dave starts his exercise bike challenge, will he make it to 10am without stopping?!
08:15 (01:45) – David Walliams on the phone.
08:45 (02:15) – Big text push to donate money for Sport Relief.
09:00 (02:30) – Tedious Link: Maximo Park – Our Velocity.
09:10 (02:40) – Chat with Zane about INMWTL in Newcastle-Upon-Tyne.
09:25 (02:55) – We try and give Davina the total raised so far over the phone, although it keeps breaking in and out.
09:50 (03:20) – The pedal falls off Dave's exercise bike just before he's about to finish his challenge. Boo!
09:55 (03:25) - Carpark Catchphrase with two of the stupidest people of all time. Classic comedy!
10:00 (03:30) – We grill Matt Fincham about his massage experiences.