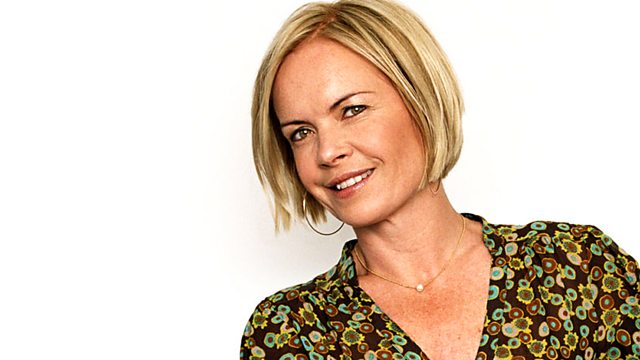 28/02/2010
Listen in pop-out player
Mariella Frostrup talks to American writer Joshua Ferris about his new book The Unnamed, in which a man has an unusual illness. He he cannot stop walking and the medical profession cannot help. The character is fervent in his belief that he is not mentally ill and the book charts the effect of his symptoms on his body, on his family and on his life as he is literally forced to walk away from everything and everyone.
After the credit crunch comes 'crunch lit'. While bankers may no longer be writing large cheques, many of them are using the opportunity provided by redundancy to write about their experience of working in the city. Alex Preston is the first trader to write a novel about the credit crunch and Geraint Anderson, who pens columns under the pseudonym City Boy, discuss the issues involved in writing about the city from the inside. What do the bankers' books tell us about the excesses of city life that we didn't know already?
And 71 years after the end of the Spanish Civil War - which featured in books by Ernest Hemingway and George Orwell - Spanish writers are at last writing about the conflict that tore the country apart. Galician writer Manuel Rivas, whose latest book Books Burn Badly, tells the story of the mass book burnings that took place in his native city of Corunna at the start of the civil war, is joined by Professor Amanda Hopkinson to discuss the ways in which Spanish writers are addressing the past, asking whether it is healing of old wounds or reviving ancient bitternesses.
Last on