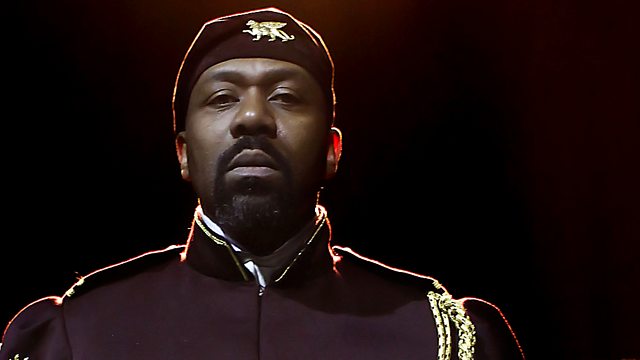 Othello
Lenny Henry stars in Northern Broadside's version of Shakespeare's great tragedy of love turned sour by unfounded jealousy. Othello's descent into deluded rage is orchestrated by the dazzling villainy of his lieutenant Iago.
(Original stage production created by Northern Broadsides and West Yorkshire Playhouse and staged in London by Sonia Friedman Productions)
IAGO ..... Conrad Nelson
RODERIGO ..... Matt Connor
BRABANTIO ..... Geoff Leesley
OTHELLO ..... Lenny Henry
CASSIO ..... Richard Standing
DUKE / GRATIANO ..... David Beckford
SENATOR / LODOVICO ..... Simon Holland Roberts
DESDEMONA ..... Jessica Harris
MONTANO ..... Andy Cryer
EMILIA ..... Sara Poyzer
HERALD / GENTLEMAN ..... Chris Pearse
BIANCA ..... Victoria Gee
Director: Barrie Rutter
Producer: David Hunter
Music arranged by Conrad Nelson and performed by the cast.
Last on