Rachel Johnson

Rachel Johnson is a commentator, author, journalist and currently Editor of The Lady magazine.

Rachel started work at the Financial Times where she was the paper's first female graduate trainee
She left the Financial Times after her second child was born and moved to the BBC.

Since leaving there , she has written weekly columns for the Sunday Telegraph, the Financial Times, the Evening Standard, the Brussels-based Bulletin, and the Daily Telegraph

She has also written for the Guardian, ES Magazine and Hello.

Rachel is also the sister of Mayor of London, Boris Johnson

Rachel Johnson

Toby Young

Toby is a British journalist and the author of How to Lose Friends and Alienate People, about his experiences as a contributing editor at Vanity Fair magazine. It was turned into a film, which Toby co-produced, starring Simon Pegg, Megan Fox and Jeff Bridges.

Young started in journalism at the The Observer and in 1991, founded and edited the Modern Review with Julie Burchill and Cosmo Landesman.

Young is an associate editor of The Spectator, a film critic for The Times and a restaurant critic for the Independent on Sunday. He has performed in the West End in a stage adaptation of How to Lose Friends and Alienate People.

Toby also co-wrote and co-produced When Boris Met Dave, a 90-minute dramadoc for More4.

Toby Young

Zoe Margolis

Zoe Margolis, also known as Abby Lee, is the author of Girl with a One Track Mind. The book is based on Zoe's blog of the same name in which she revealed and discussed the details of her own sex life on-line.

She says she decided to write about sex in her blog because she "felt that the feminist and female-centred perspective is missing from mainstream media. A sexist double-standard about male vs female sexuality still exists, and which chastises women if they express sexual wants and needs.

The blog has had more than 7 million readers over the last six years and now averages 100000 hits per month.

The book itself has sold over 165,000 copies of the UK edition, and has been translated into fifteen languages.

Zoe's, follow-up book Girl with a One Track Mind: Exposed is published in March.

www.zoemargolis.co.uk

Germaine Greer

Writer, academic and broadcaster Germaine Greer's most famous work is The Female Eunuch, her first book, published in 1969.

She went to Melbourne University when she was 18, then to study for an MA at Sydney University, and in 1964 went to Newnham College, Cambridge, gaining her PhD in 1967.

Other works include The Madwoman's Underclothes (1986), Slip-shod Sibyls (1995), The Whole Woman (1999) , The Boy (2003) and Shakespeare's Wife published in 2007.
Chvrches live on The Review Show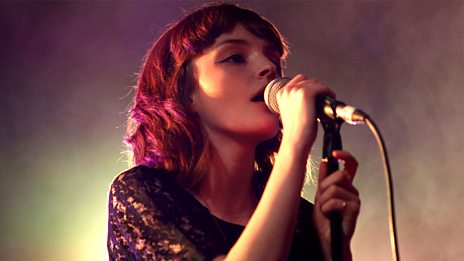 Watch the Glasgow electro-pop trio perform Recover live at Pacific Quay