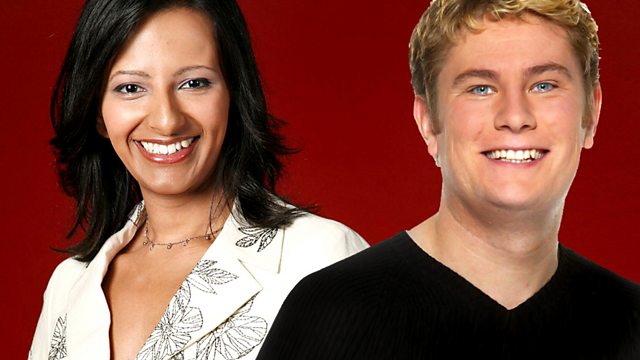 20/02/2010
Douglas Alexander on why the Labour Party came up with their slogan - "A future fair for all".
San Francisco journalist Art Sandler on Tiger Woods' apology plus Max Clifford and psychotherapist Adrianna Irvine on what Tiger should do next.
Simon Williams on his sister's gold in the Women's Skeleton at the Winter Olympics and Paul Parker on what it's like to be on the receiving end of a hairdryer moment from Sir Alex Ferguson.
Last on