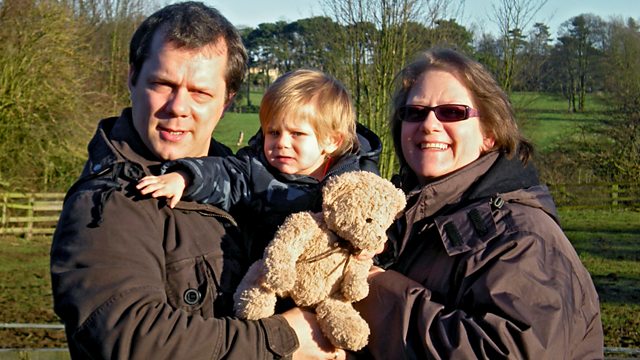 Having a Baby to Save My Child
This film follows couples over 18 months as they take a controversial route to find cures for their critically ill children.
Their children need life-saving, bone marrow transplants. Using IVF techniques, the couples try to have a new baby who will be a perfect tissue match, and therefore a perfect donor, for their ill sibling.
As practising Catholics, 'creating' a child to cure another presented Alison and Tom with a moral dilemma. Alison: 'Although we're kind of desperate in that we want to help [our son] David, we're not totally desperate in that we've not considered what we're doing. We've thought about it a great deal and we still think this is the right thing to do.'
David and Samantha's daughter, Jessica, died when she was 11 years old. Now the couple face losing their two-year-old son, Alex, who suffers from the same disease. But before they can start treatment to try for a baby who could cure him, they must fight for NHS funding. David says: 'We're not talking about I want a baby with blonde hair and blue eyes. We're talking about a child that is healthy.'.