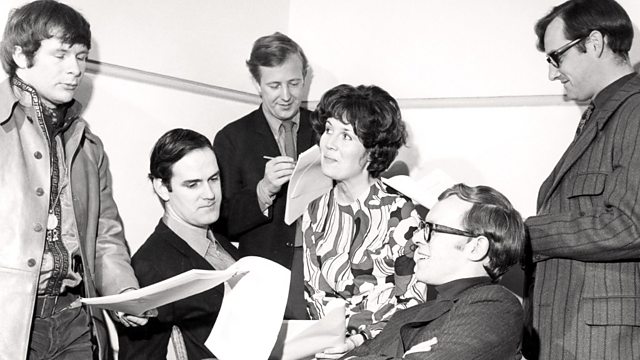 Young inventors, 1930s vintage musical 'Adam and Eve' and Private Eye Mike Spanner is on the case...
More quick-fire sketches, terrible puns, humorous songs plus TV and cinema parodies.
Stars Tim Brooke-Taylor, Graeme Garden, David Hatch, Jo Kendall and Bill Oddie.
Written by Les Lilley, Chic Jacob, Graeme Garden, Johnnie Mortimer & Brian Cooke and Bill Oddie.
Originating from the Cambridge University Footlights revue 'Cambridge Circus', ISIRTA ran for 8 years on BBC Radio and quickly developed a cult following.
Songs by Bill Oddie and Jean Hart with music by Dave Lee.
Producer: Humphrey Barclay
First broadcast on the BBC Home Service in November 1965.
Last on