Add music you love and enjoy it with
Today's Show: Stewing Is Alright For Meat And Dumplings But It's No Good For Human Beings

Today's show was dedicated to anyone who considered getting in a grump and then thought better of it...

Today's Show Starred

Roy and Jenny South from Nottingham who celebrated their tenth wedding anniversary

Melanie Reaper from Bolton who took her husband Craig to Las Vegas

Margaret Fairbrother from Crawley collected her MBE

Sophie Ennis from Swindon who enterred an ice-skating competition

Tom Cartner from West Sussex who wore a gas mask and pretended to be an evacuee

Paul Riley from Pontypridd who picked today's Golden Oldie

Keith and Jackie Atkins from Scothern who made today's Mega-Phone-Call

Charlie Webb from Pewsey who chose today's Gobsmackers

Christina Rees who helped us pause for thought

Leigh and Mark from Paisley who said "Hello Baby!

Sue Langford from Rochester who said "HA-LO!"

Ricky War from Birmingham who said "Hellooo then"

Pause For Thought

From Christina Rees, Writer, Broadcaster and Member of the General Synod

It's Friday! Even though I don't have a nine-to-five job, I still get that Friday feeling. I guess it comes from when I was in school – that fantastic sense of freedom at the end of every school week, even though I loved school, I couldn't wait for the weekends.

Of course I knew in my head that they were only two days but every Friday afternoon the weekend ahead held such promise it might as well have been two months!
There's a lot of pressure on this weekend. Are you a romantic..? Do you go in for the flowers and chocolates..?

The cynic might say that Valentine's Day is just another marketing opportunity – taking things and packaging them in something red or pink or frilly or fluffy – and selling them for twice as much!
I don't think it has to be like that. Valentine's Day shouldn't have to bear the burden of having to prove how much you love someone by the extravagance or expense of the gift you buy them.

I used to send cards I made for a favourite aunt and uncle who lived 6,000 miles away in California. I'd make them for every occasion – Valentine's Day, birthdays, Easter, Christmas. My uncle died a long time ago but my aunt passed away only recently and about a month after she died I got this package in the post from one of my relatives with a bundle of all the old letters I'd written and all the cards I'd made over the years. It amazed me and meant so much to me to think that over the years she'd saved all my messages of love.

Valentine's Day is a good excuse but I'm trying not wait for the special occasions to tell the people I love that I love them.
500 WORDS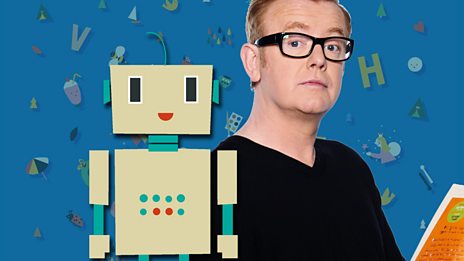 Featuring celebrity videos and top writing tips!
Free download
Catch up with the latest Breakfast fun with Chris Evans. Hear the best stories and the biggest…