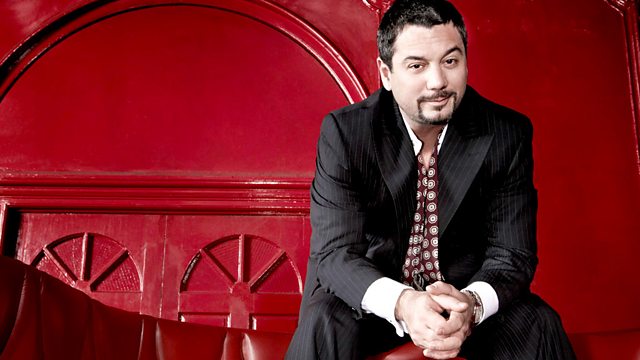 07/02/2010
Huey meets the latest band to emerge brimming with brilliance from Brooklyn, 6-piece White Rabbits.
With two drummers, two singers and a reputation for an impressively energetic live show the White Rabbits arrive in the UK with their second album It's Frightening ready to cement their burgeoning reputation. They first registered on the scene in 2007 with their debut album Fort Nightly which landed them a tour with the Kaiser Chiefs. Their second album is produced by Britt Daniel, guitarist of Spoon and is propelled off the starting blocks by the driving beats of lead single 'Percussion Gun'.
The band talk to Huey about their striking percussion section, their communal loft living arrangements and being a part of the coolest music scene in the world.
Huey also spins a selection of his favourite records from rock to punk, reggae, rap, soul and blues, Beat Junkie J Rocc finishes his residency 'Sharing and Caring' with one of his favourite rare records and a listener shares their soundtrack to a 'Slack Sabbath'.
Last on