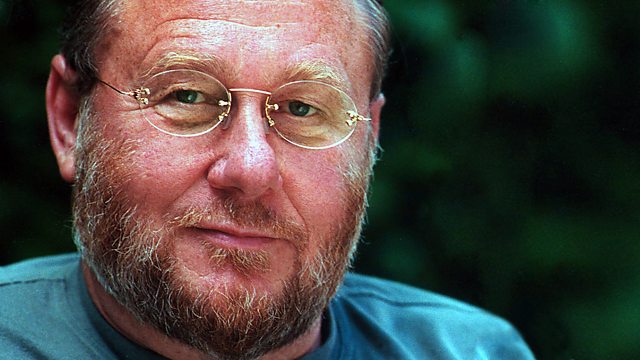 The Deer Park
Listen in pop-out player
On a very blustery autumn morning, Lionel Kelleway joins naturalist Phil Gates from Durham University in Bishop Auckland Deer Park in County Durham where he learns about the history and wildlife of this undulating landscape in the grounds of Auckland Castle.
Auckland Castle is the home of the Bishop of Auckland. It is built above the Rivers Wear and Gaunless, 10 miles south-west of Durham. It was established about 800 years ago, and has expanded over the centuries. In 1822 it became the official residence of the Bishop of Durham. The grounds would have been a managed forest in medieval times, then converted parkland with a collection of now slowly disintegrating trees (wonderful habitats for wildlife) - amazing old sweet chestnuts whose trunk and branches grow twisted like a corkscrew, decaying beeches, giant redwoods with soft bark, horse chestnuts, poplars, birches and old oaks.
A fine stone deer house still exists. This would have been used to shelter the deer. A watchtower was built for guests to view the animals, and there was at one time a banqueting apartment where guests would have feasted on the venison. Today, while only the occasional wild roe deer might be spotted in the park, there's a metropolis of meadow ant hills.
Yellow Meadow Ants, Lasius flavus live primarily underground in meadows and very commonly in lawns. The nests are often completely overgrown by grass and mosses and form mounds. Below ground, the nests are highly intricate with numerous fine channels; the whole structure strengthened by the plant roots. Usually the mounds have one flat face which faces south east to gain the maximum benefits from the heat of the sun.
Like all ants, meadow ants live in organised social colonies, consisting of the reproductive female, the queen, a few males and large numbers of workers, which are non-sexual females. Mating takes place in summer during a 'nuptial flight' when a male and female form a pair and mate on the wing. After mating, the female finds a suitable place to establish a new colony.
Where there are meadow ants, there are often Green Woodpeckers, as these birds feed on as many as 2,000 ants a day, digging a hole into the mound and licking up the ants as they rush out.
As they explore this undulating landscape, Lionel and Phil also find a fine collection of autumn fungi and huge numbers of berries and nuts before the blustery wind blows them on their way. It's a beautiful and fascinating park in any season, but in autumn, when the wind whisks up the leaves in a whirling dance, and the river in the valley gurgles and chuckles over the rocks, nature is perhaps at its most playful.
Last on