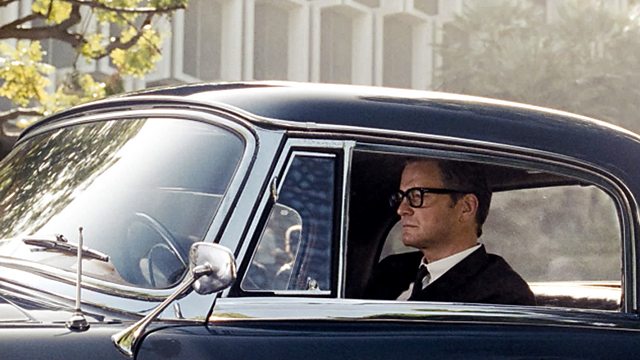 13/02/2010
Listen in pop-out player
Tom Sutcliffe is joined by novelists Linda Grant and Aminatta Forna and theatre writer David Benedict to review the cultural highlights of the week.
Tom Ford is an established name in the world of fashion, but A Single Man is his first foray into film-making. Based on Christopher Isherwood's 1964 novel, it stars Colin Firth as a British college professor in Los Angeles struggling to steer his way through life after the death of his long-term partner.
Peter Brook's play 11 and 12, which has just opened at the Barbican in London, is based on a book by Malian writer Amadou Hampate Ba called The Life and Teachings of Tierno Bokar. Bokar was Hampate Ba's mentor and found himself at the heart of a religious argument over whether a particular prayer should be said 11 or 12 times. After a clumsy intervention by the French colonial authorities, the dispute led to violence and murder. Brook's play explores the issues of tolerance and belief raised by these incidents.
Prokofiev completed his opera The Gambler in 1917, but its premiere in Russia was cancelled because of the revolution and it was never performed in the composer's home country during his lifetime. It comes to the Royal Opera House for the first time in a visually stunning new production by director Richard Jones. Based on the novella by Dostoevsky, its convoluted plot follows a group of characters at a casino in a German spa town, obsessed with gambling and crippled by their growing debts.
Paul Nash is primarily known as a landscape painter and war artist. In Paul Nash: The Elements at the Dulwich Picture Gallery in London, curator David Fraser Jenkins considers the work according to its visual symbolism, bringing together paintings from different periods and showing how Nash took elements from the visible world and set them into certain kinds of relationships. The exhibition also features some of Nash's photography and collages which he assembled.
Married, Single, Other is a new romantic comedy on ITV1. With echoes of Thirtysomething and Cold Feet, the drama turns around three couples. Babs and Dickie are married but may not be for much longer, Clint and Abbey are both currently single but looking as if they will soon be an item, and Lillie and Eddie are blissfully happy but unmarried because Lillie has rejected each one of Eddie's 15 proposals. It stars Lucy Davis, Ralf Little and Shaun Dooley and was written by former advertising executive Peter Souter.
Last on