Add music you love and enjoy it with
George Harrison - Cloud Nine, Dark Horse, 1

10cc

The Things We Do For Love

The Greatest Hits Of 1976 (Various), Premier

(CD Single), 14th Floor Records

The Very Best Of Fleetwood Mac, Warner Strategic Marketi, 5

(CD Single), Island Records, 1

MOIRA'S GOLDEN OLDIE

Fifty Number Ones Of The 60's (Variou, Global Television

Muse

Starlight

(CD Single), Warner Bros

INXS

Need You Tonight

The All Time Greatest Rock Songs ..., Columbia

George Michael - Ladies & Gentlemen, Epic, 8

The Very Best Of The Doobie Brothers, Warner Bros

Sunny Side Up, Atlantic, 1

The Collection: 1967-1970, Universal

GOBSMACKER #1

Hue And Cry

Labour Of Love

Now 24 (Various Artists), Now

GOBSMACKER #2

Rip It Up (Various Artists), EMI

Amy Macdonald

Don't Tell Me That It's Over

(CD Single), Mercury, 1

Genesis

Land Of Confusion

Genesis - Turn It On Again, Virgin

The All Time Greatest Rock Songs ..., Columbia
Today's Show: Good Films Keep Bad Kids Out Of Your Back Garden

Today's show was dedicated to anyone who's going somewhere special tonight

Today's Show Starred:

Catherine Purdie from Middlesex who trained 34 Filipino nurses

Fraser Smith from Edinburgh who won a Robert Burns certificate

Rebecca Lenihan from Essex who performed her first stage kiss today

William Healey from Princess Risborough who got a new dog

George Venning from Manchester who sang in French for the first time

Christine Silvester from Leicester who picked today's Golden Oldie

Andy and Carol Radford from Warwickshire who made today's Mega-Phone-Call

Mike Barratt who is the Chief Executive of the UK Deed Poll Service

Anne Marie Coe from Norfolk who chose today's Gobsmackers

Sarah Joseph who gave us some wise words

Chris Hughes from Cranleigh who said "hello heloooo"

Pat Densey from Glasgow who said "HELLOOOO"

Nicola Winter from Hampshire "HelLLooo"

Jonny Saunders and "The Moira Mug"

Look at Moira's wonderful mug...sent in by one of our lovely listeners! From Jonny's face, it looks like he wants one of his own.

Pause For Thought:

From Sarah Joseph, Editor of emel Magazine.

My sister-in-law just turned 50, and celebrated with a family party at roller disco. I surprised my children by still being able to roller skate.

I was pretty happy to have my 14 year old son say to me in awe: "You're really fast!" – Yes son! There is still life in the old Mum yet!

It seems like yesterday when I was 14 and thought too that my Mum was ancient. She was all of 46, and now here I am - an adult going to the 50th birthday party of one of my peers. Where did the time go?!

One minute I was eight with my Mum at her 40th birthday, the next minute my youngest child is eight and I'm pushing 40 myself.

I can remember my mother telling me that time goes so fast, to hold on to my childhood. I tried to heed her words but the time just slipped through my fingers.

There is a Muslim saying,

"Take benefit of five things:

your youth before your old age,
your health before your sickness,
your wealth before your poverty,
your free-time before your preoccupation,
and your life before your death."

It's telling us not to waste what we have whilst we have it, for soon enough it will be gone.

Yet we do waste.

We spend time caught up in petty arguments, being angry at ones we love, wasting the opportunities to build strong relationships.

We fail to take risks, and waste opportunities caught up in fear and self doubt.

We spend time idling away the very essence of our lives – our time on earth

We all lament that time goes too fast, but it really does. The trick is to make the most of every day.

Soon enough youth, health, wealth, free-time, indeed life itself – will all be gone. But whilst we still have them we can use them, make the most of them, and feel like we can still change the world.

It's that type of spirit that we need in our lives. So I'll keep my skates on for a while yet. I suppose I have to really, for there – whizzing past me around the room was my Uncle – aged 76! Life in the old Uncle yet!
BBC Playlister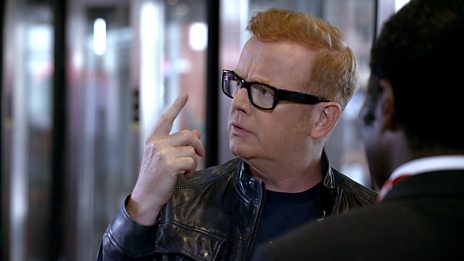 Chris has a song stuck in his head - but what is it? That's why he needs BBC Playlister!
500 WORDS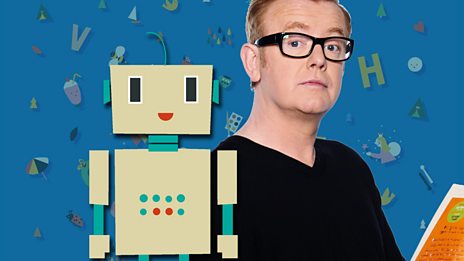 Featuring celebrity videos and top writing tips!
Podcast
Catch up with the latest Breakfast fun with Chris Evans. Hear the best stories and the biggest…