Add music you love and enjoy it with
The Beatles: 1962-1967, Apple, 1

The Beatles - 1, Apple, 2

This Is Easy (Various Artists), Virgin

Keane

This Is The Last Time

(CD Single), Universal Island

(CD Single), Shaktu Records, 1

Rediscover The 50's - Here Comes Summ, Old Gold

Queen

I Want To Break Free

Queen - Greatest Hits II, Parlophone

(CD Single), Island Records, 1

That's Rock'n'Roll (Various Artists), EMI

The Commodores

Easy

Heart Full Of Soul 2 (Various Artist, Global Television

The Very Best Of Robert Palmer, EMI

Dancing In The Street (Various Artis, Universal Music Tv

Mika

Blame It On The Girls

(CD Single)

Jimmy Cliff

Wonderful World, Beautiful People

Jukebox 70's Hits -I Got The Music In, Old Gold

Lightning Seeds - Cloudcuckooland, Ghetto

Third World

Now That We've Found Love

The Best Summer Ever (Various Artist), Virgin

Al Green - L-O-V-E: The Essential, Demon Music Group

A Place To Land, Humphead Records, 1

Songs Of The Century (Disc 2), Global Records & Tapes

Kenny Rogers

and

The First Edition

Ruby Don't Take Your Love To Town

The Fabulous Kenny Rogers, Pickwick

(CD Single), 14th Floor Records, 1

Stevie Wonder - Song Review, Motown

Acuff-Rose Opryland Music: 50th Anniv, Acuff-Rose Opryland
Did Anyone Else Notice, Like Me, Roger Federer Had A Little Bit Of A Belly...

...In The Tennis? Not Huge, I'll Admit, But There Was A Little Something There

Today's show was dedicated to anyone who after the weekend is no longer on speaking terms with their chocolate or crisp draw

Today's Show Starred:

Mike Bond from Warwickshire who discovered it's the first palindromic date since the 20th Febuary 2002

Ellie Hope from West Sussex who had her last A-level re-take today

Bobby Clayton from Portsmouth who is off to Peru

Isabel Bradey from Ashford who had a pyjama party with her school

Matthew Ranger from Kenton who did a 12 hour sponsored silence

Mr A J Hollis from Letchworth who chose today's Golden Oldie

Carol Wilkinson and Martin Booth who made today's Mega-Phone-Call

George McCartney who is a world class butcher from Moira

Lynne MacLennan from Ross-shire who picked today's Gobsmackers

Reverend Rob Gillion who helped us pause for thought - and returned Chris' putter

Gareth from South Wales who said "Oh Ello!"

Wendy Hope from Birmingham who said "hee hee he he heeelloooo"

Mick Jackson from Birmingham who said "Heelooooooo"

Pause for Thought

From Rev'd Rob Gillion, Area Dean of Chelsea and Rector of Holy Trinity Church Sloane Square

Chris, I want to remind us of the wonderful picture of the teenage girl rescued from the rubble of Haiti after fifteen days, a magnificent tribute to those who would not give up. Waiting and listening for any signs of life. Never giving up hope, for miracles do happen.
Today is the eve of Candlemas a festival of light, a positive date in the calendar when winter is half over. We tell the story of a very old man called Simeon who heard a promise from God that he would see Jesus Christ before he died. He was a very very old man when Mary and Joseph brought Jesus to the Temple to be blessed by the priestly Simeon and so fulfilled the promise of a lifetime of waiting. For me waiting is an art which we should cultivate, but it should be an active waiting listening and preparing for appropriate action. Lighting a candle can be such an important symbol of waiting and hoping. As the light flickers you may wonder whether it will go out; that fragility can represent the fragility of our faith. Nevertheless we can be determined to fan the flame with love, to burn brightly and never give up hope in the midst of this sometimes dark world.
People like Simeon were described as the 'Quiet in the Land' – believing in constant prayer and quiet watchfulness. Our culture encourages us to be pro-active. However there is something compelling about the quiet ones who wait with a calm yet positive spirit. Often they just patiently wait alongside others – bringing strength and hope in the most unobtrusive way. In our recent sporting challenge out on the golf course it was those qualities that I recognised in Bernard Gallagher. A calm quiet confidence which he instilled in me on the practice ground! The result – a miracle!!
500 WORDS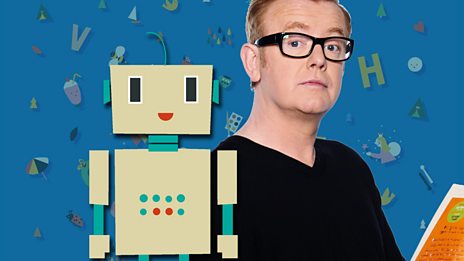 Featuring celebrity videos and top writing tips!
Free download
Catch up with the latest Breakfast fun with Chris Evans. Hear the best stories and the biggest…