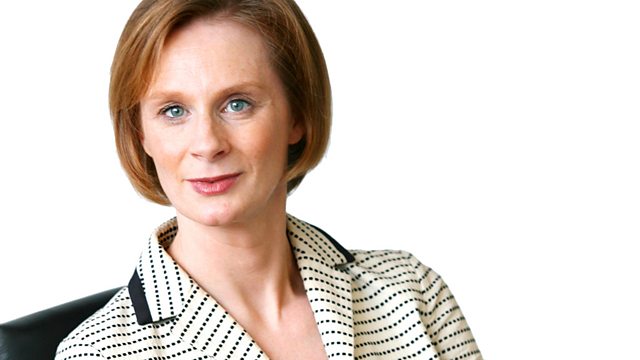 Joseph Stiglitz/Hussein Chalayan/Tom Ford/Alexander McQueen Tribute/Stasi Exhibition
Joseph Stiglitz, Economist, Nobel Laureate and former senior advisor to Bill Clinton joins Anne McElvoy to talk about his new book Freefall: America, Freemarkets and the Sinking of the World Economy, suggesting what went wrong, how it was allowed to happen, and what we should do about it.
Continuing Night Waves exploration of the British Turkish experience, Anne meets Hussein Chalayan. His work has featured furniture that turns into clothing, a dress made out of paper that folds up into an airmail envelope, and naked models with giant seed-pods on their heads. Chalayan talks about the double experience of belonging to two cultures and also to none, his views on the Islamic veil and the secular Islamic culture of his childhood, and the changing face of Turkish identity.
In a fashion double bill, Anne also talks to Tom Ford. Ford is credited with turning around the Gucci name in the 1990s. Now he has made his first film, the Oscar nominated A Single Man, starring Colin Firth and Nicolas Hoult. Ford talks about the ways in which he hopes to break down some of the stereotypical portrayals of gay men and of British reserve on film.
We have an appreciation of the British fashion designer Alexander McQueen, whose death was announced today.
And Anne will be visiting the German Embassy to see an exhibition which explores the history of the Ministry for State Security - better known as the Stasi - in the former GDR. 'The Dissenter is the Enemy', which has already toured throughout Germany, tells the story of the officers, informers and victims of the security service.
Last on