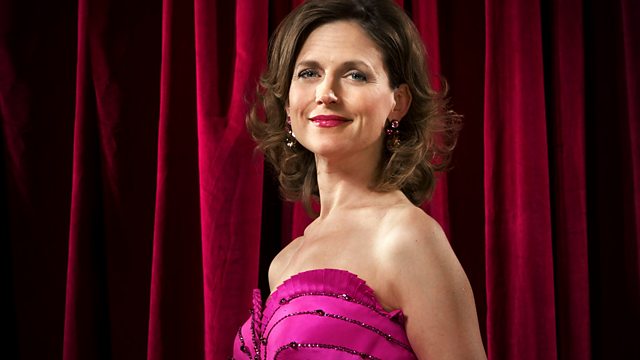 2pm: Afternoon on 3: Musical Outsiders
Elgar is often seen as the embodiment of the Edwardian Establishment - Pomp and Circumstance, Crown of India - plus fours and bicycle clips - which is a mark of Elgar's achievement as that is what he always craved. Born the son of a Catholic Music Dealer, Elgar was always haunted by his modest social origins as he longed for a place in the "establishment". In this week's programmes Katie Derham takes the "Outsider" theme a stage further, using performances of Elgar's music by non-British ensembles and asking the question - do you have to be British to get something from this music?
Other "outsiders" over the week are Beethoven - increasingly isolated in his deafness; Kurt Weill - hounded out of Nazi Germany; Shostakovich - the focus of Stalinist criticism in 1930's Soviet Union, and Rued Langgaard, a Danish composer very much in the shadow of his elder contemporary Carl Nielsen, and who did not get the recognition he perhaps deserved at the time.
In today's programme, Katie Derham introduces Elgar's stirring "Cockaigne" overture, and Walton's youthful first symphony conducted by Sir Roger Norrington. Beethoven's isolation comes across in one of his late quartets, and songs by Kurt Weill which were such a corrosive commentary on 1930's Berlin that he was hounded out of Nazi Germany.
Elgar: Cockaigne Overture
Walton: Symphony No.1
Leipzig Gewandhaus orchestra
Sir Roger Norrington (conductor)
Geirr Tveitt: Piano Concerto No.1 in F (Op.5)
Norwegian Radio Orchestra
Ole Kristian Ruud (conductor)
Beethoven: Quartet for Strings in Eb (Op.127)
Brentano Quartet
Weill: 5 Songs:
Youkali; Complainte de Seine; Je ne t'aime pas; Le grand Lustruscu & J'attends un navire both from "Marie Galante"
Renata Poklupic (mezzo-soprano)
Roger Vignoles (piano)
Copland: Clarinet Concerto
Michael Collins (clarinet)
Limburg Symphony Orchestra
Kynons John (conductor).
Handel: Semele Act 2; Where'er you walk
Mark Padmore - (tenor)
The English Concert
Andrew Manze (conductor)
Last on
More episodes
Previous
You are at the first episode