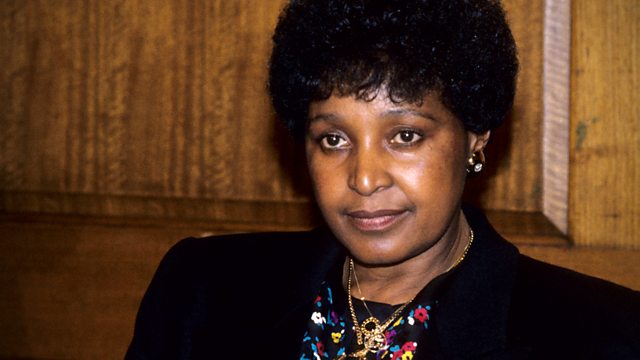 The Real Winnie Mandela
At the age of 73, she remains at the heart of South African political life. But who is the real Winnie Mandela? Mother of the nation, or a wilful egotist who simply got out of control?
Whilst her husband will forever be associated with taking South Africa to democracy, it is Winnie's life that most accurately mirrors the story of the Struggle. From the moment she met Mandela, the apartheid regime targeted Winnie - harassing, torturing and finally banishing her to a desolate backwater. Winnie responded with bravery and defiance bordering on recklessness.
Illustrated with rich BBC archive drawn from the last seven decades and interviews with leading British and South African journalists, the film charts the role that Winnie played in the Struggle and shows why she continues to divide opinion.
Credits
| Role | Contributor |
| --- | --- |
| Executive Producer | Tom Giles |
| Producer | John Thynne |