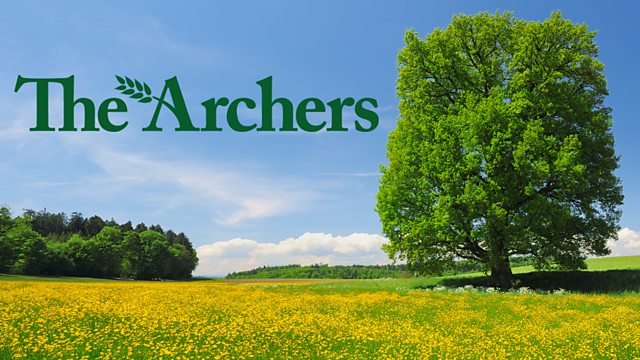 31/01/2010
Brenda's picked up the leaflets for the milk round, and receives an unexpected compliment from Vicky. She hopes Mike will be as complimentary.
Helen's worried about Annette and suggests they need a holiday but this is too much for Annette to think about. Helen's unconvinced when Brenda says the abortion was for the best. Brenda wants to talk about presents for Tony's birthday but also asks Helen if she'll have some leaflets at Ambridge Organics.
Will's unhappy after "an idiot" clipped 3 saplings during the last shoot of the season. Clarrie sympathises but is pleased that Brian seems okay with the outcome of the season as a whole. She assures Will that she'll have Mia and Jake while Nic's at the dentist on Wednesday. Will hopes Joe won't be there to scare them with his ghost stories, as Mia's still recovering from her previous visit.
Clarrie has an uncomfortable favour to ask about Eddie's van, but Will's more than happy to offer Eddie a loan. Clarrie asks Will not to tell Eddie she's spoken to him. That's fine. Working for Brian has taught Will how to deal with awkward situations. Clarrie can relax about Eddie's van. Will's going to sort it.
Episode written by Adrian Flynn.
Last on