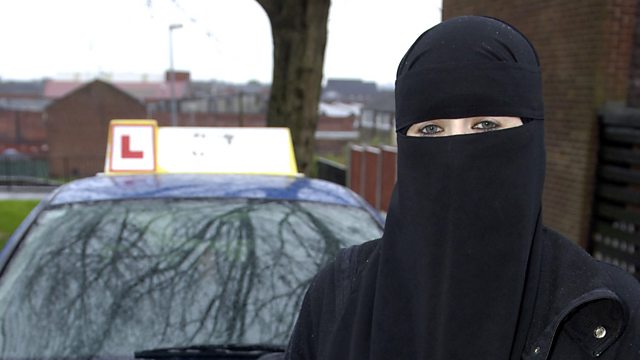 An insight into the lives of women and their families, from Burnley to Bradford, as learner drivers and their instructors tell stories from their homes as well as their cars. With exclusive access to driving schools across the north of England which specialise in teaching Muslim women, the programme follows first-time drivers negotiating perilous streets. The relationship between instructor and student is intimate because of a shared understanding of the cultural restrictions that Muslim women experience. For them, driving isn't just a pleasure pursuit - it confers freedom and status.
Samiah has seen life - married at 16, divorced at 18, the Bradford-born woman is only now seeing the possibilities that life can offer. A new job has given her career opportunities and financial independence - driving will give her the liberty to go where she wants, when she wants. Yet after 50 hours of lessons, she's still miles away from being ready for her test. Instructor Yaqoob has the unenviable task of keeping her hands on the wheel and her eyes on the road.
Grandmother Taslima Dhin has more on her mind than driving lessons. She has the builders in at home, and it's a nightmare. She's also desperate to see her mother, who hasn't been to Britain to visit her daughter in the 45 years Taslima's been in the country. The planned family reunion depends on her mother getting a visa, and it's not a done deal.
Zaida Quereshi, who blazed a trail as the first female Asian instructor in Burnley, believes her current student is ready to take the test. With only three weeks to go, learner Tasmia needs to confound the Muslim community's expectations. Zaida understands her student's mindset, but is she able to instill enough confidence in Tasmia for her to become a 258th success story?
Last on
Credits
| Role | Contributor |
| --- | --- |
| Director | Anna Hall |
| Producer | Anna Hall |
| Executive Producer | Jane Merkin |