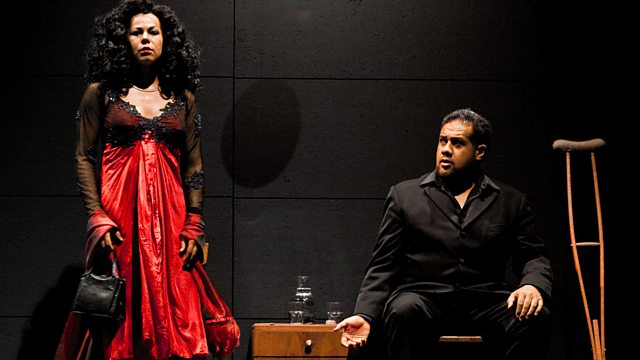 Gershwin's Porgy and Bess
Porgy and Bess isn't a work one would associate with Nikolaus Harnoncourt, who has been in the forefront of the period instrument movement for almost 50 years. But in recent years his repertoire has moved into the 19th and 20th centuries. Last July at his own Styriarte Festival in Graz, Austria fulfilled a long held desire to conduct Gershwin's opera and this recording was made then. Harnoncourt is adamant that Porgy is an opera not a musical and in his performances has adopted many of the cuts Gershwin himself made during the initial run of the opera.
Presented by Suzy Klein.
Porgy: Jonathan Lemalu (bass-baritone)
Bess: Isabelle Kabatu (soprano)
Serena: Angela Renée Simpson (soprano)
Sportin' Life: Michael Forest (tenor)
Crown: Gregg Baker (baritone)
Clara: Bibiana Nwobilo (soprano)
Maria: Roberta Alexander (soprano)
Jake: Rodney Clarke (baritone)
Mingo/Robbins/Peter/Honeyman and Crab-man: Previn Moore (tenor)
The Arnold Schoenberg Chorus
The Chamber Orchestra of Europe
conducted by Nikolaus Harnoncourt.
Last on