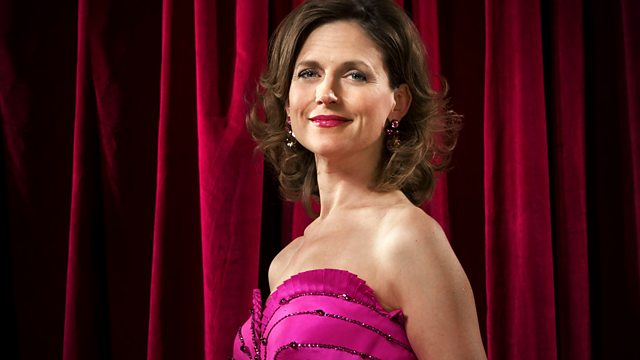 2pm Afternoon on 3: Musical Outsiders.
Katie Derham presents a week of Elgar performances from non-British performers and looks at the Outsider in music
Hector Berlioz was fascinated all his life by Shakespeare and wrote the music and the libretto for "Beatrice and Benedict", a 2 Act Comic Opera that roughly follows Shakespeare's "Much Ado about Nothing" and in which the 2 protagonists use their wits to spar with each other. Joyce di Donato is Beatrice and Charles Workman is Benedict in this performance from Paris, conducted by Berlioz specialist Sir Colin Davis.
The Elgar today is his overture Alassio "in the South", in a performance from Poland.
Much like Elgar, Sibelius craved official recognition in his musical career, and like Elgar achieved it in the end, forging an enduring Finnish character in music.
Berlioz: Beatice et Benedict Opera in 2 Acts (Op.27)
Joyce Di Donato, soprano, Béatrice;
Charles Workman, tenor, Bénédict;
Christophe Fel, bass, spoken role, Leonato;
Nicolas Cavallier, bass, Don Pedro;
Nathalie Manfrino, soprano, Hero;
Jean-François Lapointe, baritone, Claudio;
Jean-Philippe Laffont, baritone, Somarone;
Elodie Méchain, soprano, Ursula;
Radio France Chorus; Orchestre National de France;
Sir Colin Davis (conductor
Sibelius: Symphony No.7 in C (Op.105)
Britten: Cello Symphony (Op.68)
Lausanne Chamber Orchestra
Leif Segerstam (conductor)
Elgar: Alassio In the South (Op.50)
National Polish Radio Symphony Orchestra, Katowice
Jacek Kaspszyk (conductor).
Last on