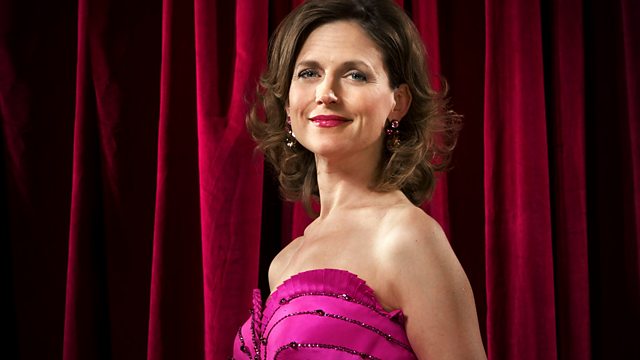 2pm: Afternoon on 3: Musical Outsiders
Elgar is often seen as the embodiment of the Edwardian Establishment - Pomp and Circumstance, Crown of India - plus fours and bicycle clips - which is a mark of Elgar's achievement as that is what he always craved. Born the son of a Catholic Music Dealer, Elgar was always haunted by his modest social origins as he longed for a place in the "establishment". In this week's programmes Katie Derham (joining the Afternoon on 3 team this week for the first time) takes the "Outsider" theme a stage further, using performances of Elgar's music by non-British ensembles and asking the question - do you have to be British to get something from this music?
Other "outsiders" over the week are Beethoven - increasingly isolated in his deafness; Kurt Weill - hounded out of Nazi Germany; Shostakovich - the focus of Stalinist criticism in 1930's Soviet Union, and Rued Langgaard, a Danish composer very much in the shadow of his elder contemporary Carl Nielsen, and who did not get the recognition he perhaps deserved at the time.
In today's programme, Katie Derham introduces Elgar's great statement of faith "The Dream of Gerontius", written to a text by fellow Catholic Cardinal Newman, and was "the best of me" according to Elgar himself. Despite a comfortable upbringing and early success Samuel Barber became more isolated as depression increasingly prevented him from composing. Charles Koechlin was a gifted and popular teacher, but never managed to get the official posts in the musical establishment which he wanted and probably deserved.
Elgar: Dream of Gerontius
Allan Clayton (tenor)
Jonathan Lemalu (bass-baritone)
Jane Irwin (mezzo-soprano)
Witold Lutoslawski Philharmonic Chorus,
Polish Radio Chorus
Halle Choir
Witold Lutoslawski Philharmonic Orchestra
Jacek Kaspszyk (conductor)
Barber: Violin Concerto (Op.14)
Joshua Bell (violin)
Swedish Radio Symphony Orchestra
Marin Alsop (conductor)
Debussy (orch. Koechlin): Khamma
Koechlin: Les Bandar-log
Netherlands Radio Philharmonic Orchestra
Heinz Holliger (conductor).
Last on