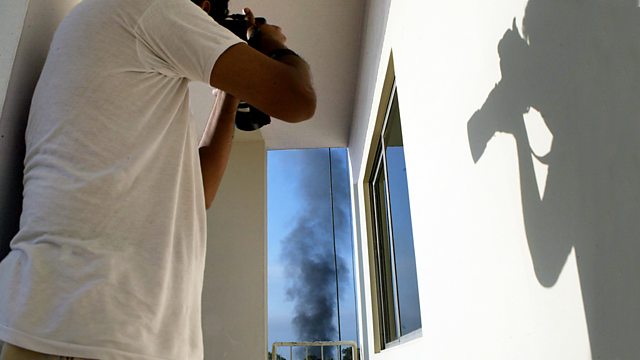 Overexposed
Twenty years ago, a small group of photojournalists set out to witness world events. They went to Yugoslavia, Angola, Rwanda, Iraq. Two were shot dead, and everyone was changed.
All of the contributors, including the presenter Miles Warde, were students at the London College of Printing in 1990. They went to work for Reuters, the Observer and the New York Times, and won numerous awards, including the Pulitzer, World Press Photo and several Emmys. They began work in an era when access was still easy, and the dangers perhaps not fully understood.
Producer Miles Ware (rpt)
"While I was doing this course I did a work placement and stayed in touch with the picture editor. So when the war started in former Yugoslavia, I went to see him. He gave me the accreditation, he gave me the film and I drove to war in my little Renault Five."
The programme follows up what happened next, providing an intimate, authoritative account of life as a photojournalist. Contributors include James Hill, Gary Calton, Sandra Balsells, Paul Lowe - the current course director of the LCC - and Colin Jacobson, former picture editor at the Independent Magazine.