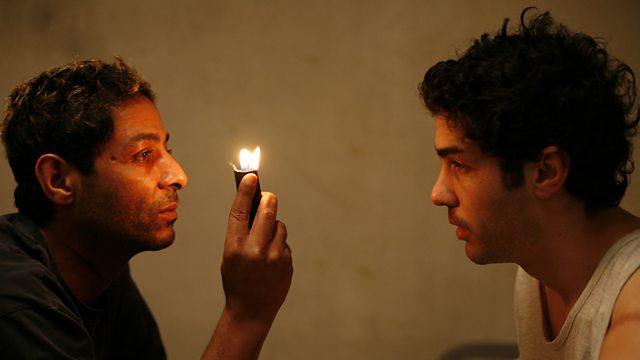 23/01/2010
Listen in pop-out player
Tom Sutcliffe is joined by historian Kathryn Hughes, artistic director of the ICA Ekow Eshun and writer Antonia Quirke to review the cultural highlights of the week.
Jacques Audiard's film A Prophet won the Grand Jury prize at Cannes last year and is France's entry for Best Foreign Film at the 2010 Oscars. Tahar Rahim plays Malik, a rootless young Arab who we see entering the French prison system. He finds himself treated as a slave by the Corsicans who offer him protection and is shunned by the other Arab inmates, but he learns how to play the game and gradually elevates himself to a position of power.
Iranian writer Kader Abdolah fled Iran in 1985. His opposition to the Khomeini regime as a member of the underground left-wing movement had made his life there untenable. Living in the Netherlands since 1988 and writing in Dutch, his 2005 novel Het huis van der moskee became a bestseller there. Now translated into English as The House of the Mosque, it traces the fortunes of a family through the Iranian revolution.
The Little Dog Laughed - a play by Douglas Carter Beane - has just opened at London's Garrick Theatre. Mitchell (Rupert Friend) is a rising star whose elevation to the movie stratosphere looks assured, so long as he doesn't come out. Diane (Tamsin Greig), his ferocious agent, is determined that both their careers maintain an upwards trajectory and does her best to prise Mitchell away from from his rent boy lover and keep him on the straight and narrow.
Mrs Mandela on BBC Four is Michael Samuels's dramatisation of the life of controversial figure Winnie Mandela. Starring Sophie Okonedo it begins with Nelson Mandela's (David Harewood) release from prison in 1990 and then travels backwards and forwards in time, between the attempts of a couple separated for 27 years to reconstruct their relationship and what Winnie has experienced while her husband has been in jail.
In The Real Van Gogh: The Artist and His Letters at the Royal Academy, the caricature of Van Gogh as the classic mad artist - his greatness linked to his mental turbulence - is replaced with an account of a phenomenally focused artist obsessed with improving his technical skills and exploring every medium available. The pictures are displayed alongside the letters that Van Gogh wrote to his brother Theo and others - passionate accounts of his ambitions, his frustrations and his ideas about art, often illustrated with tiny sketches of paintings he had already made or planned to.
Last on