Add music you love and enjoy it with
Today's Show Was Entitled: Compromise Bad, Harmony Good

Today's show was dedicated to anyone who was expecting a special package

Today's Show Starred:

Tracy Cobb from Thatcham who turned forty today

Zararugosa from the Black Isle who went to the first session of a new community choir

Helen Lever from Northern Ireland who finished a big tin of sweets from Christmas

Ann and Mark Williams from Swansea who celebrated thirty-five years together

Katy Moss from Milton Keynes who enterred a talent contest

Molly Cohen from Cambridge who went on a school trip with a new teacher

Lucie Ann Martin from Christchurch who picked today's Golden Oldie

Paul Raybould from Leicester who won two prizes on Either/Or

Gok Wan who played Either/Or

Christine Bleakley, The One Show co-host

Jane Arnold from Norfolk who picked today's Gobsmackers

Reverend Ruth Scott who paused and thought

Geoff Thomas from Dertford who said "Heee-Lo"

Vivian Bignall from Basildon who said "Hello!"

Ann Olifant from Reigate who said "HELLOOO!"

Today's Either/Or Prizes

Paul Raybould from Leicester won these two fabulous prizes from our stash of office goodies. He can wear his T-Shirt with pride whilst putting up his bid feeder

Register To Play Either/Or

Pause for Thought

From Rev'd Ruth Scott, an Anglican Vicar in Richmond

On Saturday I walked along part of the route of the Berlin Wall. In one place the Wall cut right across a canal-side graveyard. Bits of it are still standing there - along with the tombstones of 18th century Prussian Generals, a plaque commemorating members of the anti-Hitler resistance, and a mass grave for victims of air raids and the Battle of Berlin. Fascinating! Headstones that were in the 'death strip' – the heavily guarded and barbed-wired no man's land by the Wall - were removed to give the border soldiers clear sight of anyone trying to escape to the West. It was here in 1962 that a 15 year-old East German school boy made his bid for freedom. Although injured he succeeded, thanks to a West German guard shooting dead his East German counterpart who'd otherwise have killed the lad. This real life story captures for me a drama that goes on inside most of us. Who doesn't long to be free of all that stops us standing tall? Like the border guards, part of us works to help that happen, but another part, characterised by fear, tries to stop it at all costs. Why fear? - because the path to freedom isn't an easy one. Such is the nature of the human condition. Now we could try to crush the negative reactions that hold us back, but I'm not sure that's always helpful. In 1989 the Berlin Wall fell and the people on either side were reunited. So too, we need to bring together the conflicting aspects of who we are. Fear isn't always a bad thing. The only way to work out its value is to understand where it's coming from and to make it a friend. That way, Chris, we learn to work with it rather than be hurt by it.
500 WORDS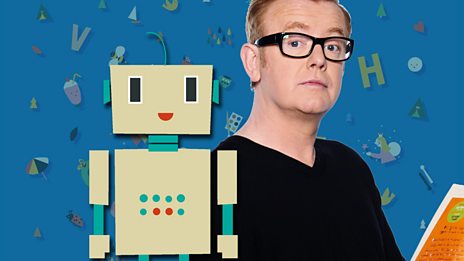 Featuring celebrity videos and top writing tips!
Free download
Catch up with the latest Breakfast fun with Chris Evans. Hear the best stories and the biggest…