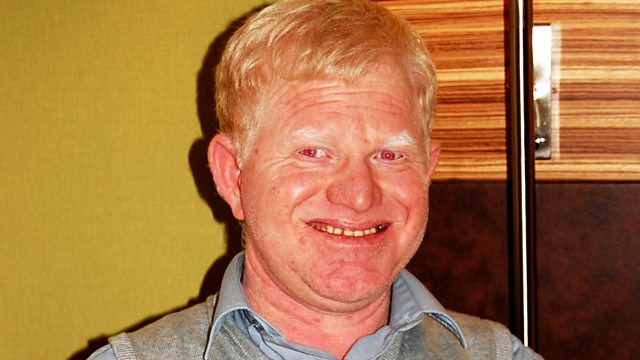 Too White to Be Black
Kim Normanton talks to three people who are white but black - they come from a black or Asian background and live with albinism. Around 3,000 people in Britain have albinism which means they have little or no pigment - colour - in their eyes, hair and skin. Their unusual situation provides thoughtful insights into questions of identity.
Naseem is 30 and British Asian. She has long fair hair, white skin and pale eyes. She struggled to be accepted by her Asian community and eventually left home and married Richard, who is white British. She says: "Within the Asian community while I was growing up I was seen as a bit freaky. I didn't quite look English but I was meant to be Asian. I did have an identity crisis - who am I, where do I fit in?"
Ayo is 18 and lives in London with his parents, who originally come from Nigeria. He talks about the complications of having parents who are black when he has white skin. "I have African features but my skin is white so I look different. People tend to stare and call me 'white boy' if they don't know my nationality. They say 'You're not black'. I ask 'Where do you think I'm from, then?'"
Mian is 30 and was born and raised in Punjab in Pakistan. He came to Britain 3 years ago to study because he found it impossible to live and study in Pakistan due to abuse and intolerance.
Producer: Kim Normanton
A Loftus Audio production for BBC Radio 4.