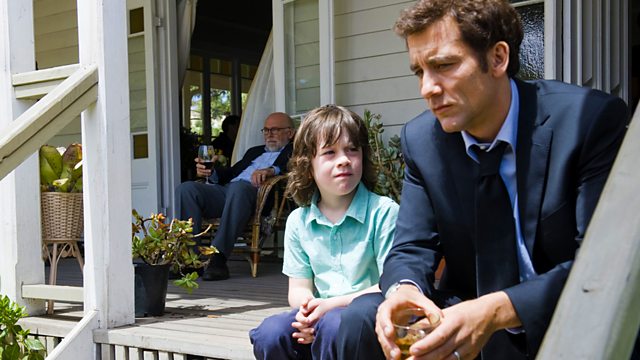 18/01/2010
Listen in pop-out player
In Clive Owen's latest film, The Boys Are Back, he makes a departure from his usual tough-guy roles, and plays a bereaved father learning how to cope with raising his sons as a single parent. Mark Eccleston reviews.
A new three-part BBC4 documentary series, Shooting the War, brings to light rare footage shot by British and German servicemen and women and civilians before and during the Second World War. The historian James Holland considers what this new material adds to our understanding of the war.
A three-mile high column of cloud - visible from up to 100km away - will be projected from Merseyside in 2012 for 18 months. It's one of twelve Arts Council commissions across the UK as part of the Cultural Olympiad. Artist Athony McCall explains why Birkenhead needs a cloud on its horizon.
At 28, New York classical Composer Nico Muhly has been commissioned by the Chicago Symphony orchestra and Carnegie Hall, written film scores including The Reader, and works regularly with Philip Glass and Bjork. Muhly talks to Kirsty Lang as he takes up a residency with Britten Sinfonia to include premieres of new works and a composers workshop.
Don't Stop Believin' was released by American rock band Journey in 1982 and made little impact on the UK charts, but now two different versions of the song are at numbers five and six in the UK singles chart. Musician and broadcaster Tom Robinson explains why the song has made such a resounding comeback and reveals the secrets of its appeal.
Last on