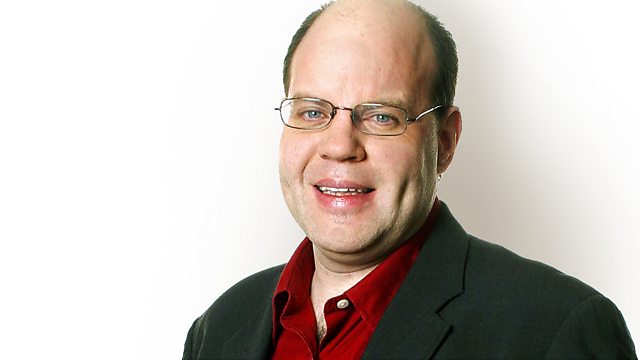 The ITV Story
This is the story of how Yorkshire seems to have disappeared. In fact, it is not a single county that has vanished from the map - the territory that has gone missing also stretched across Lincolnshire and into north Norfolk.
Of course, if you look at any road atlas of the UK, there is still a sizeable piece of land between The Pennines and the North Sea. What has gone, in fact, is the regional ITV company, YTV, which began broadcasting from new studios in Leeds on July 29th, 1968.
One of ITV's unique features in previous decades has been its regional structure, which was especially strong in the north of England where Granada, Yorkshire TV and Tyne Tees provided the backbone of national programmes made from around the nation.
Today however, ITV is no longer a collection of regional companies; Mark Lawson examines why by taking a look at the history of Yorkshire Television.
Initially, Granada served the whole of the north of England but for 40 years, YTV was Yorkshire's very own station and gave its region a prominent voice in millions of homes all over the country. Yorkshire Television was a station run by local people who 'talked right'. It made the likes of Richard Whiteley, Les Dawson, Annie Sugden and Hannah Hauxwell household names and it became part of a regional revolution that provided ITV with a significant part of its output, from soap opera (Emmerdale), and drama (Flambards and Heartbeat) to hard-hitting, award-winning documentaries including Johnny Go Home and Rampton: The Secret Hospital.
Sir Paul Fox, a former managing director at YTV, says: 'You can tell a Yorkshire man but you can't tell him much.' And it was this refusal to compromise on its own particular provincial flavour that characterised the YTV style. For many years, Yorkshire Television demonstrated a regional approach to broadcasting that was successfully duplicated across the network by other many other ITV franchise holders.
Mark Lawson grew up in Yorkshire and has a keen understanding of the workings of the British television industry.
Those contributing include Sir Paul Fox, Jeremy Isaacs (Director of Programmes at Thames in the 1970s and Chief Executive at Channel 4 in the 1980s), John Whiston (former Director of Programmes at YTV and now Creative Director of ITV Studios UK), Alan Whicker and Austin Mitchell MP.
Last on