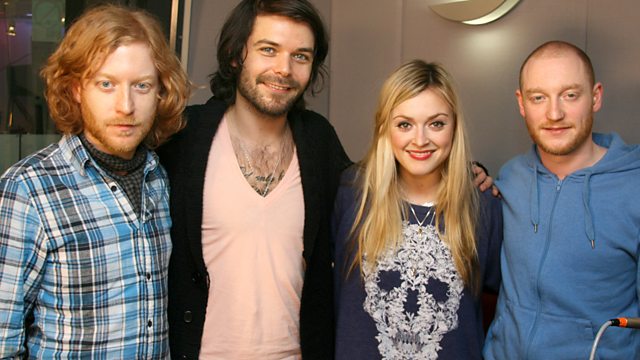 Friday - Biffy Clyro in the Live Lounge
Fearne is beside herself today as Biffy Clyro are in the Live Lounge. They performed their single 'Many of Horror (When We Collide)' and 'Killing In The Name' by Rage Against The Machine.
They told Fearne, when they chose a cover track they try to think of the sexiest song they know, and then take all of the sexiness out of it when they perform.
The lads promised to do the Live Lounge topless today and make it hot and steamy in there for Fearne. Check out the photos and video online to see how hot it was!
Also Ben confirmed that he does wear his pyjamas under his normal clothes, although he made an effort today and actually got changed.
Matt Edmondson joins Fearne for the Big Five. He looks back at some of the week's big stories in the entertainment news.