Writer and director Michael Samuels discusses bringing the controversial figure of Winnie Mandela to the screen for the first time, focussing on her relationship with her husband.
Mrs Mandela

Mrs Mandela is on BBC Four at 9pm on 25 January 2010.

Mrs Mandela

OSS117: Lost in Rio

OSS117: Lost in Rio is released 15 January in selected cinemas nationwide, certificate 15.

The Mill

The Mill is on at the Linbury Studio Theatre, Royal Opera House from Tuesday 19 to Thursday 21 January and will tour the UK in the autumn.

The London International Mime Festival runs from Wednesday 13 January to Saturday 31 January.

Mimefest

Hans Werner Henze

Hans Werner Henze is celebrated at The Barbican in London this weekend and his opera Elegy for Young Lovers is at the Young Vic at the end of April.
Front Row's Cultural Exchange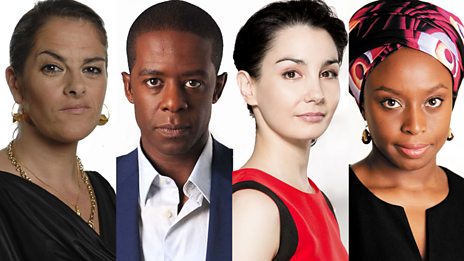 Seventy-five leading creative minds choose a favourite cultural work.