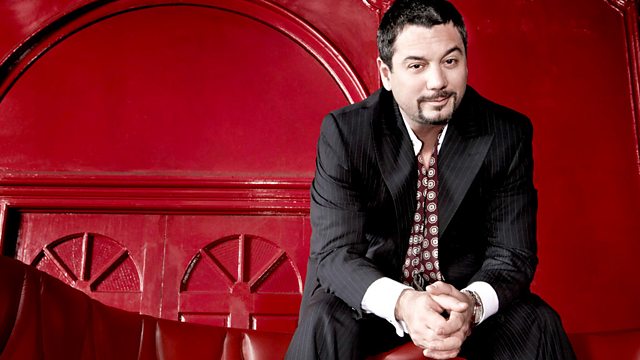 03/01/2010
Huey Morgan heralds in the New Year with plenty of New York flair as he spins some of his favourite Big Apple tracks.
He also has two of the hottest names in Hip Hop on the show. One of the original turntablists, co-founder of the Beat Junkies and a collaborator with Madlib and J Dilla, J Rocc raids his impressive record collection as he starts his residency on Sharing Is Caring.
Plus Huey talks to one of his all-time Hip Hop heroes, legendary MC Rakim. He put out the Hip Hop records 'Paid In Full' and 'Follow The Leader' with Eric B and now releases his third solo album to renewed acclaim, as the New York Post declares, he "is back into the spotlight of a genre he helped revolutionize". Huey talks to Rakim Allah about meeting Eric B, recording the extraordinary 'Eric B. For President' at Marley Marl's place, the current state of Hip Hop and the political and personal messages behind new album 'The Seventh Seal'.
Plus we have the first chilled out Sunday jam or Slack Sabbath tune of 2010.
Last on