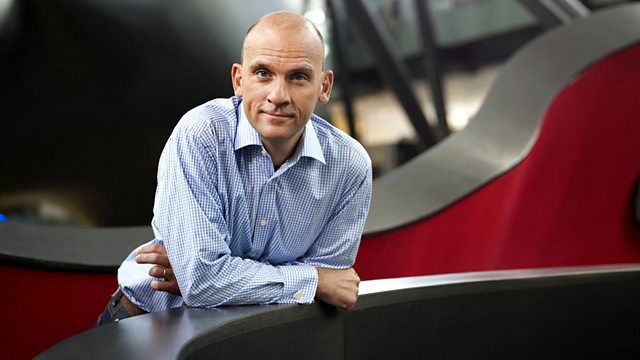 Fly at Charlie Wright's
Follow Jez Nelson and the Jazz On 3 team on twitter:
http://twitter.com/jeznelson
http://twitter.com/r3jazzon3
See photos from the British Jazz celebration show online:
http://www.flickr.com/photos/jazzon3
Extract from 'Super Sister' by Fly (details below)
CD track:
Artist: Bojan Z (Joshua Roseman - trombone, Sebastian Rochford - drums, Ruth Goller - bass guitar, Bojan Zulfikarpasic - Rhodes electric piano)
Track title: Empty Shell
Album title: Humus
Label: Emarcy
Released: 5 Oct 2009
Jez speaks to Larry Grenadier, bass player in Fly about the origins of the band.
Fly recorded at Charlie Wright's on November 21, 2009 during the London Jazz Festival
Line up:
Mark Turner (saxophone)
Jeff Ballard (drums)
Larry Grenadier (bass)
Set one track list:
Perla Morlena (Ballard)
Iverson's Odyssey (Turner)
Diorite Stone (Ballard)
Super Sister (Turner)
Jez speaks to Larry Grenadier about his playing and Fly's development as a band.
Set two track list:
Lady B (Ballard)
The Fruit (Bud Powell)
JJ (Grenadier)
State of the Union (Grenadier)
Recommended further listening:
Artist: Fly
Album title: Sky and Country
Label: ECM
Released: March 2009.
Last on