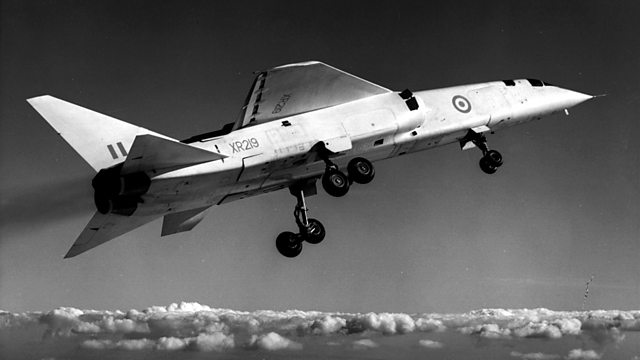 The Killing of the TSR2
By Robin Brooks. The true story of the struggle to build TSR2, the British-built world-beating fighter jet that never was. Years ahead of its time technologically, it was scrapped by the Labour government in 1965, after just one supersonic test flight.
Wing Commander Roland Beamont/Harold Wilson ...... Ewan Bailey
Sir George Edwards ...... Bruce Alexander
Sir Malcolm/Harold Macmillan ...... Jon Glover
Davis ...... Joseph Cohen-Cole
Narrator ...... Piers Wehner
With Rhys Jennings, Nigel Hastings, John Biggins, Kate Layden and Emerald O'Hanrahan.
Directed by Jonquil Panting.
Last on