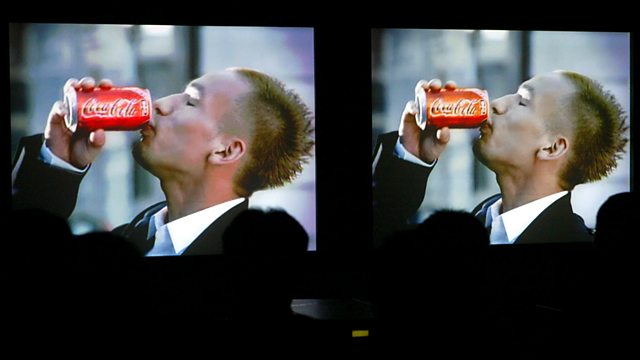 06/01/2010
Listen in pop-out player
The government has signalled its intention to allow product placement on commercial television and, with the consultation period ending this week, there's been a flurry of arguments for and against the change. Steve Hewlett discusses this with Richard Lindley of Voice of the Listener and Viewer, Claire Heys of independent production company Tiger Aspect and Ian Twinn of the advertisers' body ISBA, which has come out against the changes.
As the first 3D television channel is announced in the US, Sky TV shows Steve how its 3D programming could look when it starts broadcasting programmes later this year. Several of the major television manufacturers are launching 3D sets at a technology fair in Las Vegas tomorrow.
Thomas Gensemer, of Blue State Media, gives his views on how social media helped Barack Obama's presidential campaign and how that experience might be used in the next UK general election. Blue State Media has been credited with helping the campaign to raise over 500 million dollars and mobilise over ten million activists.
Last on