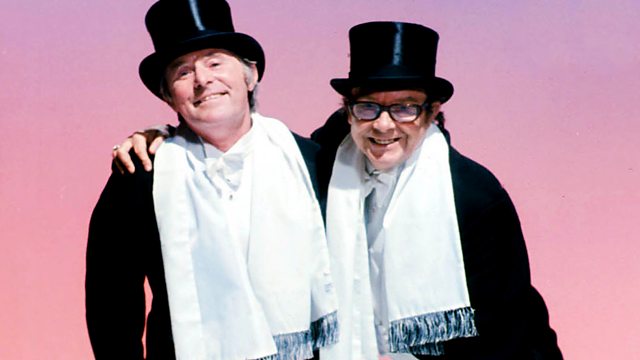 The Story of Slapstick
Slapstick comedy special narrated by Miranda Hart, charting the highs and lows of physical comedy and examining the audience's love of visual humour. Featuring pies and pratfalls from over a century of comedy and entertainment programming including Monty Python, Charlie Chaplin, Morecambe and Wise and even Hole in the Wall.
From the craft of the Buster Keaton classics to the cartoon antics of The Goodies and the absurdly violent anarchy of Bottom, the genre has shifted through silent films, surrealism, sketch and sitcom, and today even filtered in to Saturday night family entertainment.
Featuring analysis from great physical gag practitioners including Vic Reeves, Mathew Horne, Reece Shearsmith, Ben Miller and Sally Phillips. A festive treat that features physical comedy both classic and contemporary, including the inappropriate manhandling of Manuel from Fawlty Towers, the roller-skating Frank Spencer epic from Some Mothers Do 'Ave Em and more funny physical pain than you can fling a frying pan at!
Credits
| Role | Contributor |
| --- | --- |
| Narrator | Miranda Hart |
| Producer | Breid McLoone |
| Director | Breid McLoone |
| Executive Producer | Gavin Smith |