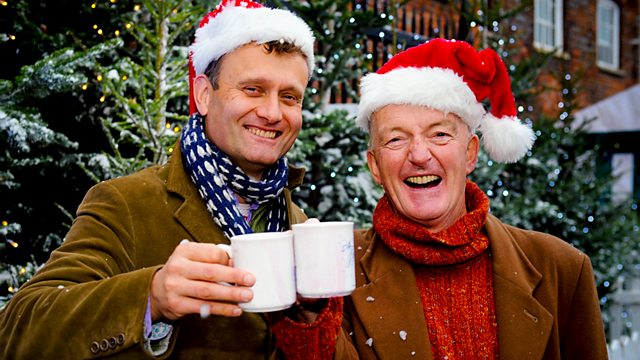 Oz and Hugh Drink to Christmas
Wine aficionado and all round drinks expert Oz Clarke teams up with Hugh Dennis in a seasonal challenge to sample every Christmas tipple past and present.
The boys embrace the festive spirit as they attempt to uncover the true Christmas credentials behind some of our favourite beverages: from whisky and winter ales in the Highlands to mulled wine in the birthplace of Dickens; from wassail in the West Country to sloe gin in Wiltshire; plus port, sherry and snowballs too. Oz and Hugh explore the weird and wonderful customs that surround some of those drinks and perhaps expose some as complete festive fakes.
And once the jolly is over and the lads sober, they head to the heart of London to dish out liquid gifts to the great British public and to announce which drink deserves to become Britain's first official Christmas Tipple.