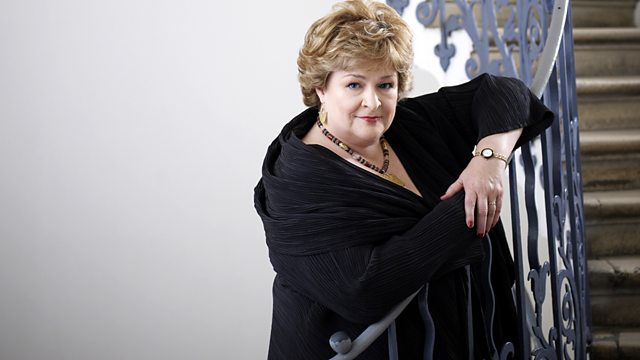 Composer Profile - Giovanni Pergolesi
Catherine Bott marks the 300th anniversary of the birth of one of the most important composers of opera buffa (comic opera) - Giovanni Battista Pergolesi. He was born in Jesi, near Ancona, in January 1710, and studied with local musicians before going to Naples at the age of fifteen, where he quickly made a name for himself as an accomplished musician and composer.
Apart from his operas, which caused such a stir in Naples, and, much later, in Paris, Pergolesi also wrote a number of secular instrumental works, including a violin sonata and a violin concerto. A considerable number of instrumental and sacred works once attributed to Pergolesi have since been shown to be falsely attributed. The Concerti Armonici, for instance, are now known to have been composed by Count Unico Wilhelm van Wassenaer. Much of Stravinsky's ballet Pulcinella, which ostensibly reworks pieces by Pergolesi, is actually based on spurious works.
It is Pergolesi's 1736 Stabat Mater for male soprano, male alto, and orchestra, which is his best-known sacred work. It was commissioned by the monks of the brotherhood of San Luigi di Palazzo as a replacement for the rather old-fashioned one by Alessandro Scarlatti for identical forces which was performed traditionally each Good Friday in Naples. The work has remained incredibly popular, becoming the most frequently printed work of the 18th century, and being arranged by a number of other composers, including Bach, who used it as the basis for his psalm Tilge, Hochster, meine Sunden, BWV1083.
Tragically, Pergolesi died from tuberculosis, aged just 26, but his legacy remained, and his comic operas became the subject of the now famous Querelle des Bouffons in Paris in the 1750s, which concerned the relative merits of French and Italian opera, sparked off by a performance of Pergolesi's La Serva Padrona.
Wassenaer, attrib. Pergolesi: Concerto No 1 in G (2nd movement - excerpt)
Stuttgart Chamber Orchestra
Karl Munchinger (conductor)
DECCA 425 728-2
Track 1
Pergolesi: Concerto for violin & orchestra in B flat
Daniel Cuiller (violin)
Ensemble Stradivaria
Paul Colleaux (conductor)
ACCORD 465 952-2
Tracks 13-15
Pergolesi: Sinfonia - Lo frate 'nnamurato
Orchestra da Camera di Santa Cecilia
Alessio Vlad (conductor)
ARTS 47347-2
Track 2
Pergolesi: Il prigionero superbo (Che fiero martire)
Metalce......Adriana Cicogna (mezzo-soprano)
Orchestra Filharmonica Marchigiana
Marcello Panni (director)
BONGIOVANNI GB 2221
Disc 1, Track 6
Pergolesi: La serva padrona (Lo conosco a quegli occhietti)
Serpina......Patricia Biccire (soprano)
Uberto......Donato di Stefano (bass)
La Petite Bande
Sigiswald Kuijken (conductor)
ACCENT 96123
Track 22
Pergolesi: Stabat Mater (Stabat mater dolorosa)
Barbara Bonney (soprano)
Andreas Scholl (alto)
Les Talens Lyriques
Christophe Rousset (conductor)
DECCA 466 134-2
Track 1.
Last on