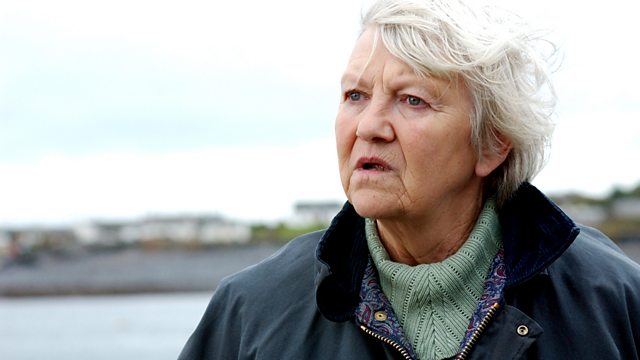 Eileen's Boys
Eileen McCallum, one of Scotland's best known actresses, is on a journey of hope for her grandchildren, who have the progressive condition Duchenne muscular dystrophy.
At the age of 72, unlike most of her contemporaries, Eileen McCallum can't slow down. She continues to work as an actress full time while campaigning tirelessly to raise awareness of DMD. Both Eileen's Grandsons Milo and Daniel Kirk have this condition. Milo is eleven years old and is a wheelchair user, Daniel is seven, and although still able to walk, he will soon need a walking frame. DMD is a muscle-wasting disease that only affects boys. Currently there is no cure.
Following Eileen as she juggles her busy filming schedule in the BBC drama River City with that of helping her daughter Sarah, a single parent, look after the boys. We get a rare glimpse into her life as she lobbies the Scottish Parliament, accompanies her youngest grandson to Newcastle as he undergoes medical trials, and travels to Denmark to see the care they provide for boys with DMD there.
Every year Eileen also calls upon her contemporaries in show business to help out with the annual charity event 'Tartan Turns' to raise money for research into DMD.
She does all this out of love, not just for her own grandsons, but for every boy who is affected by this sad condition.
Share Eileen's worries, sadness and joy in caring for her beloved young grandsons in her special story.
Credits
| Role | Contributor |
| --- | --- |
| Director | Tony Kearney |
| Producer | Jim Webster |