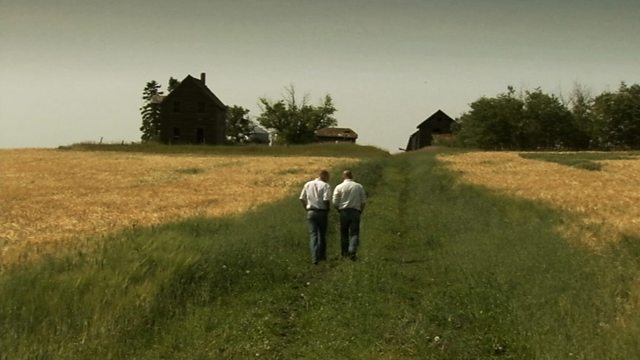 Bothan air a' Phreiridh
Bheir Iain Mac a' Phearsain a charaid Eòghann MacAoidh air chuairt dhachaigh thar astar is ùine gu prèiridh Chanada: gu falamhachd is fàs aig cridhe nan sgaraidhean is nan sgeulachdan teaghlaich aig an dithis aca. A' tòiseachadh ann an Slèite, bheir iad cuairt air Beinn nam Faghla mus gabh iad a-mach dhan iar: gu dùthaich bhuan an arbhair is nan rodeo air lorgan màthair Eòghainn, Bealag a rugadh thall is a thill a-nall, is a h-athair Seonaidh Paterson, an Cowboy Gaidhealach fhèin.
Iain MacPherson takes his friend Ewen MacKay on a journey home over space and time to the Canadian prairies - to the emptiness and growth at the heart of family stories and separations. Beginning in Sleat, they visit Benbecula before heading west, to the endless land of wheat and rodeos on the trail of Ewen's mother, Bealag, who was born overseas and returned over here, and her father Seonaidh Paterson - the Gaelic cowboy himself.