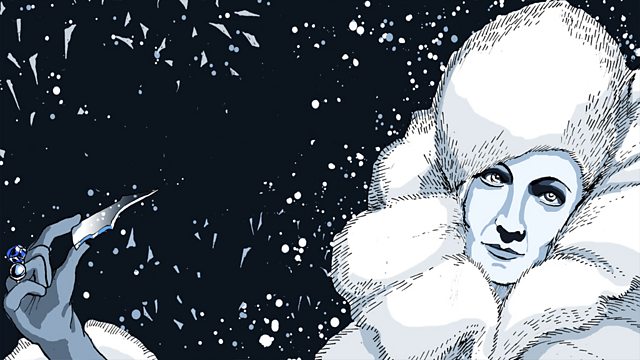 Hans Christian Andersen - The Snow Queen
Gerda sets off into the wide world to find her playmate Kay who has been seduced away by the powerful Snow Queen to her ice palace in the far north.
Berlie Doherty's version of Hans Christian Andersen's wintry fairy tale is narrated by Dirk Bogarde and stars Diana Rigg as the Snow Queen. With Bill Patterson, Joshua Towb and Deborah Berlin.
The story was the inspiration for Disney's Oscar-winning animated film, Frozen.
Music by David Chilton.
Produced by Janet Whitaker
First broadcast on BBC Radio 4 in December 1994.