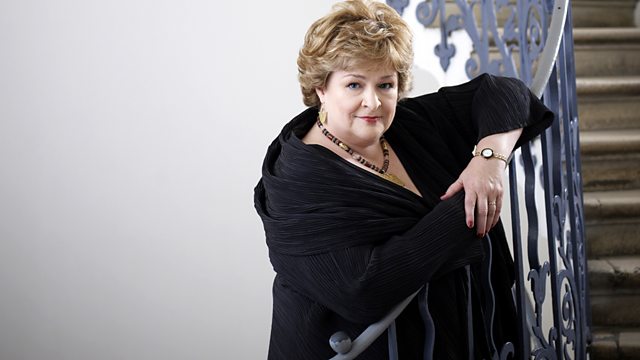 La Fenice
Catherine Bott presents highlights from a concert given in 2008 in Villars-sur-Glane in Switzerland, featuring the ensemble La Fenice directed by Jean Tubery, with soprano Nuria Rial. Music includes Monteverdi's Exulta filia Sion and works by Tarquinio Merula, Bonifazio Graziano and Jacob van Eyck.
Anon: Misteri gioisi. Ave Maria gratia plena. Canto fermo for one voice; Lucis creator optime. Canto fermo for male voices;
Giuseppe Scarani: Sonata sopra Lucis creator optime, for two cornetts, organ, harpsichord, cello and theorbo
Bonifazio Graziano: Venite pastores ad sacros amores (Motets for 1, 2 and 3 male voices and continuo), arr for soprano
Orazio Tarditi: Volate coelites, qui natus est..., for soprano, two cornetts, cello, harpsichord, organ and theorbo
Anon: Ottava di Natale: Parton dall'oriente tre re per adorar, for soprano, theorbo, cello and organ
Segue to:
Bernardo Storace: Passacaglia in pastoral mode, for recorder, dessus de viole, organ and cello (instrumental)
Segue to:
Monteverdi: Exulta filia Sion, motet for soprano and continuo
Tarquinio Merula: Curtio precipitato et altri caprici, libro secondo (excerpt): Hor ch'e tempo di dormire, Canzonetta sacra sopra - alla nanna, for one voice and continuo
GB Fontana: Sonata decima terza, for two cornetts, cello, harpsichord and guitar (instrumental)
Segue to:
Biagio Marini: Con le stelle in ciel che mai, madrigal for soprano and instrumental ensemble
Anon: Puer nobis nascitur, motet for voice and continuo
Jacob van Eyck: Puer nobis nascitur, arr. for recorder and continuo.
Last on