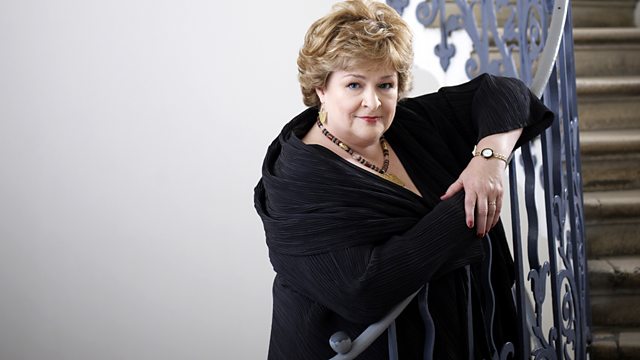 Handel: Messiah
Part of the BBC Christmas 2009 season
Catherine Bott presents Laurence Cummings conducting English National Opera's new staged version of Handel's Messiah, directed by Deborah Warner. This masterpiece telling the story of Christ is one of the mainstays of the oratorio tradition, but it is not often staged. The aim of the ENO's new version is ensure that one of the world's most-enduring narratives is given a powerful new relevance. From the melodic beauty of 'Comfort ye' to the grand spectacle of the 'Hallelujah Chorus', the events of the Biblical narrative are conveyed in the singing of John Mark Ainsley, Brindley Sherratt, Sophie Bevan and Catherine Wyn Rogers, alongside ENO's Chorus and Orchestra, conducted by leading Handelian Laurence Cummings.
Handel: Messiah
Sophie Bevan (soprano)
Catherine Wyn Rogers (alto)
John Mark Ainsley (tenor)
Brindley Sherratt (bass)
ENO Chorus and Orchestra
Laurence Cummings (conductor).
Last on