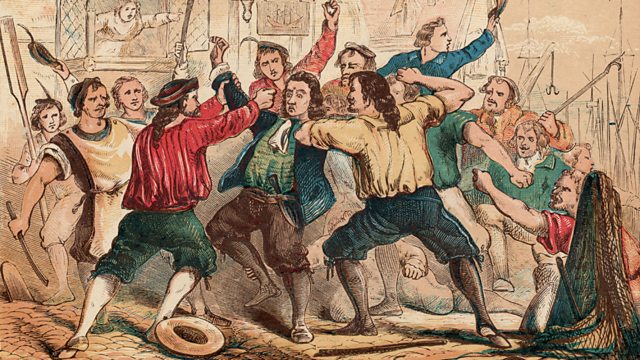 Listen in pop-out player
Michael Portillo presents a series revisiting the great moments of history to discover that they often conceal other events of equal but forgotten importance.
The Glorious Revolution of 1688 is remembered for establishing the supremacy of Parliament over the Crown, setting Britain on the path towards constitutional monarchy and parliamentary democracy. Yet what's forgotten is that the events of 1688 actually constituted a foreign invasion of England by another European power, the Dutch Republic.
When William of Orange landed at Torbay in Devon on 5 November 1688, with a fleet four times the size of the Armada of the previous century, it was ostensibly at the invitation of seven Whig supporters who were anxious to avoid a Catholic succession to James II's reign. But William's invasion was central to his plan of war with France, ensuring that England would not add her armed force to that of the French; he was set on becoming king himself and was leading his troops as an occupying force. The last comparable event was a previous William's invasion in 1066.
Even though bloodshed in England was limited - though far from the entirely 'Bloodless' revolution that has been mythologised - the revolution was only secured in Ireland and Scotland by force and with much loss of life. Michael investigates the uncomfortable facts of invasion and occupation which lie behind the popular celebration of 1688.
Last on
More episodes
Next
You are at the last episode