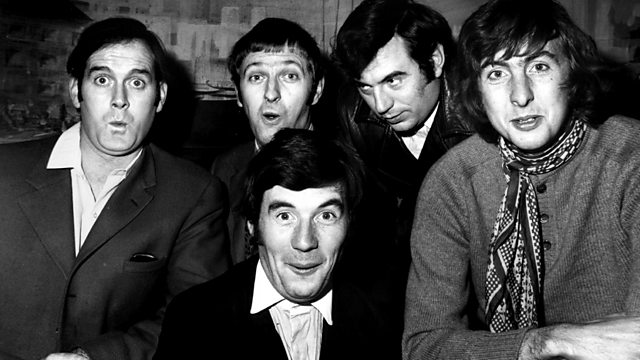 Not the Messiah
A comic oratorio inspired by Life of Brian, celebrating 40 years of Monty Python's Flying Circus. Eric Idle, Michael Palin and fellow Pythons join the BBC Symphony Chorus and Orchestra. Every musical style and genre is included, from Handel to Gilbert and Sullivan to Mariachi band.
Eric Idle and John du Prez: Not the Messiah (He's a Very Naughty Boy)
Eric Idle (bariton-ish)
Judith ...... Shannon Mercer (soprano)
Mandy ...... Rosalind Plowright (mezzo)
Brian ...... William Ferguson (tenor)
Reg ...... Christopher Purves (bass)
BBC Symphony Chorus
BBC Symphony Orchestra
John du Prez (conductor)
With guest appearances by fellow Pythons Michael Palin, Terry Jones and Terry Gilliam.