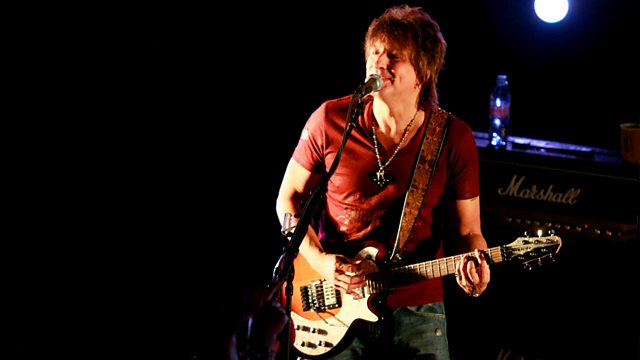 Bon Jovi's Guide to Rock With Richie Sambora
As lead guitarist with one of the biggest rock groups on the planet Richie Sambora has an immense knowledge of rock music and some amazing stories to tell from his 26 years in the band.
In Bon Jovi's Guide To Rock, Richie hand picks two hours of classic rock music, and the reasons behind his choices provide compelling stories about his musical influences. Expect to hear music from the likes of Eric Clapton, Led Zeppelin, The Beatles, Kings Of Leon, Neil Young, Bob Dylan, Aerosmith, The Rolling Stones and more - plus of course a selection of new and classic Bon Jovi tracks.
In the course of the programme, Richie talks about the time Bob Dylan tried to steal his guitar; his relationship with the inventor of the electric guitar Les Paul; his meeting with Paul McCartney and Mick Jagger; and loads more. An essential listen for any rock music connoisseur, and a must for anyone looking for a beginners guide to the world of rock.