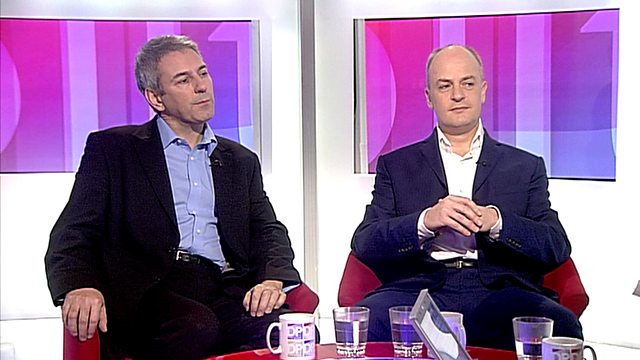 11/12/2009
Anita Anand is here with the top political stories of the day.
The programme looks at how damaging the latest revelations of MPs' expenses are. As the row over the credibility of the pre-Budget report continues, there are rumours of disagreements between Number 10 and the Treasury over its content - the Daily Politics has an exclusive poll on who the public would most like to steer the country out of recession.
Dangerous dogs are in the spotlight again after the death of John-Paul Massey, who was savaged to death by the family dog.
Last on