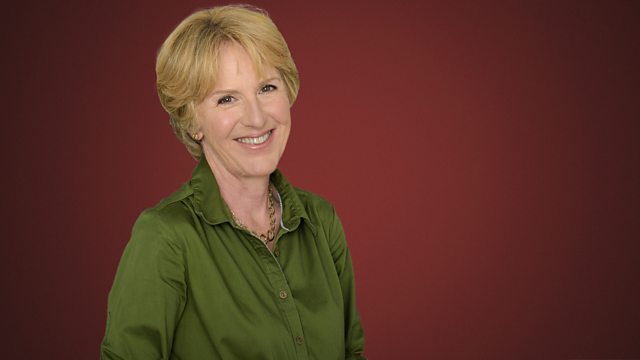 24/12/2009
Presented by Jonathan Swain.
1.00am
Byrd, William (c.1540-1623): Puer natus est
1.04am
Britten, Benjamin (1913-1976): A Hymn to the Virgin
1.08am
Byrd: O Magnum Mysterium
1.10am
Holst, Gustav (1874-1934): Jesu fili virgine
1.13am
Byrd: Hodie Christus natus est
Ars Nova Vocal Group
Paul Hillier (director)
1.17am
Schutz, Heinrich (1585-1672): Weinachtshistorie (The Christmas Story), SWV435
Else Torp (soprano)
Adam Riis (tenor)
Jakob Bloch Jespersen (baritone)
Ars Nova Vocal Group
Concerto Copenhagen
Paul Hillier (director)
1.51am
Tchaikovsky, Pyotr Il'yich (1840-1893): Symphony No 1 in G minor (Winter Daydreams)
Bergen Philharmonic Orchestra
Alan Buribayev (conductor)
2.33am
Fitelberg, Grzegorz (1879-1953): Rapsodja polska (Polish Rhapsody), Op 25 (1913)
Polish National Radio Symphony Orchestra
Jerzy Salwarowski (conductor)
2.52am
Bernard, Felix (1897-1944)/Simcock, Gwilym: Improvisation on Winter Wonderland
Gwilym Simcock (piano)
2.55am
Torme, Mel (1925-1999)/Wells, Robert/Simcock, Gwilym: Improvisation on Merry Christmas to You aka Chestnuts Roasting on an Open Fire
Gwilym Simcock (piano)
3.01am
Gorecki, Mikolaj Junior (b.1971): Three Episodes for Orchestra
National Polish Radio Symphony Orchestra
Stanislav Macura (conductor)
3.21am
Schumann, Robert (1810-1856): Kinderszenen for piano, Op 15
Eun-Soo Son (piano)
3.39am
Durante, Francesco (1684-1755): Concerto per quartetto No 6 in A for strings
Concerto Koln
3.50am
Arriaga, Juan Crisostomo (1806-1826): Symphony in D major/minor
Danish Radio Concert Orchestra
Hannu Koivula (conductor)
4.19am
Tailleferre, Germaine (1892-1983): Sonata for harp
Godelieve Schrama (harp)
4.29am
Zemlinsky, Alexander von (1871-1942): Heilige Nacht, Op 2 No 2 (Holy Night)
Jean Stilwell (mezzo-soprano)
Robert Kortgaard (piano)
4.32am
Weill, Kurt (1900-1950): Saga of Jenny (Lady in the Dark)
Jean Stilwell (mezzo-soprano)
Robert Kortgaard (piano)
Marie Berard (violin)
Joseph Macerollo (accordion)
James Spragg (trumpet)
George Kohler (bass)
Andy Morris (percussion)
Peter Tiefenbach (conductor)
4.37am
Verhulst, Johannes (1816-1891): Overture in C minor (Gijsbrecht van Aemstel, Op 3)
Netherlands Radio Symphony Orchestra
Jac van Steen (conductor)
4.46am
Lassus, Orlande de (1532-1594): Omnia tempus habent - motet for eight voices (1585a)
Currende
Erik van Nevel (conductor)
4.51am
Turina, Joaquin (1882-1949): Rapsodia sinfonica for piano and string orchestra, Op 66
Angela Cheng (piano)
Calgary Philharmonic Orchestra
Hans Graf (conductor)
5.01am
Strauss, Richard (1864-1949): Das war sehr gut.../Dann aber, wie ich Sie gespürt hab' hier im Finstern steh'n (Arabella, Act 3, final scene)
Joanne Kolomyjec (soprano)
Calgary Philharmonic Orchestra
Mario Bernardi (conductor)
5.07am
Beethoven, Ludwig van (1770-1827), arr. for oboe and piano: Eight Variations on Mozart's La ci darem la mano, Wo0 28
Hyong-Sup Kim (oboe)
Ja-Eun Ku (piano)
5.17am
Wiedermann, Bedrich Anton (1883-1951): Pastorale dorico
Hans Leenders (organ - 1894 Gebrueder Rieger organ in the parish church of Rokytnice v Orlikych horach in E Bohemia; Rieger was one of the largest late 19th-century Bohemian makers)
5.24am
Vivaldi, Antonio (1665-1741): Concerto in C for two guitars and orchestra
Maya Le Roux-Obradovic, Zoran Krajisnik (guitars)
Sinfonietta Belgrade
Aleksandar Vujic (conductor)
5.37am
Svendsen, Johan (1840-1911): Romance in G for violin and orchestra, Op 26
Julia Fischer (violin)
Bergen Philharmonic Orchestra
Christopher Warren-Green (conductor)
5.46am
Mozetich, Marjan (b.1948): Fantasia su un linguaggio perduto for string instruments
Members of the Amadeus Ensemble
6.01am
Tchaikovsky, Pyotr Il'yich (1840-1893): Suite No 4 in G for orchestra, Op 61
Winnipeg Symphony Orchestra
Kazuhiro Koizumi (conductor)
6.26am
Mozart, Wolfgang Amadeus (1756-1791): Sinfonia concertante in E flat for violin, viola and orchestra, K364
Valery Oistrach (viola)
I Virtuosi di Santa Cecilia
Igor Oistrach (violin/conductor).
Last on